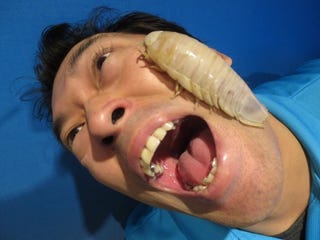 This weekend, Yokohama's Omoshiro Aquarium is holding a special event: You can eat those underwater pill bugs called isopods. Delicious!
According to Yahoo News, the aquarium's "deep sea creatures food sampling event" will also include a shark dissection show. The shark will be served as a fillet.
Note that people won't be eating the Giant Isopods. Also, the smaller isopods are uncommon food in Japan, but a few people online seem to have tried it. Japanese Twitter user manpokenautilus described the flavor as "delicious," adding that isopods have a strong shrimp flavor and "aren't smelly at all." Others described it as tasting like crab.