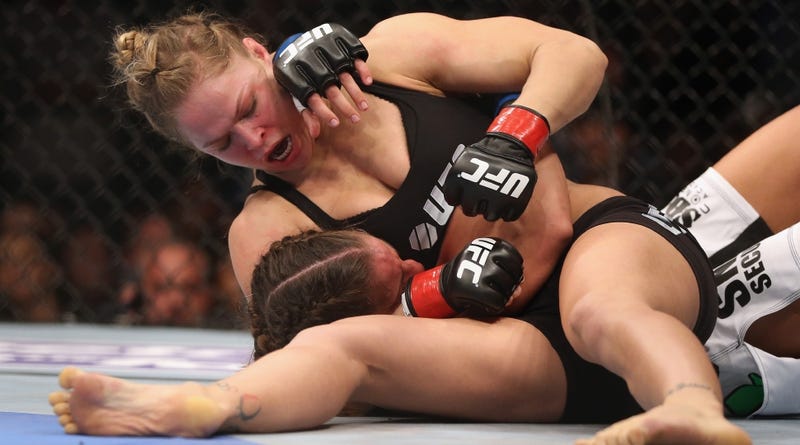 EA Sports confirmed that women fighters will be on the roster of the upcoming UFC title it will release next spring on next-generation consoles. Rivals Ronda Rousey (pictured above) and Miesha Tate will join the game, with more to follow from the UFC's Women's Bantamweight division.
Dean Richards, the general manager for EA Sports UFC, called the announcement "a great moment for video games and for mixed martial arts." In a statement, he said EA Sports "wanted to represent the full spectrum of talent and diversity of all the fighters in the sport, including women."
The UFC president Dana White, once heavily resistant to the idea of the series sanctioning a women's division, said the women's bantamweight class "has become a huge part of the UFC and fans will now be able to experience fighting with them in the game."
This is a first for any UFC-licensed game (the three produced by THQ and Yuke's from 2009 to 2012 featured no women) but it isn't necessarily the first appearance of female fighters in an MMA game. Supremacy MMA, though its creators acknowledged it was more of a fighting game than a sports simulation, featured two real-world women fighters when the game launched in 2011. However, Felice Herrig and Michele Gutierrez could only fight each other in the game. (EA Sports MMA of 2010, licensed by the Strikeforce MMA promotion later acquired by the UFC, did not feature women.)