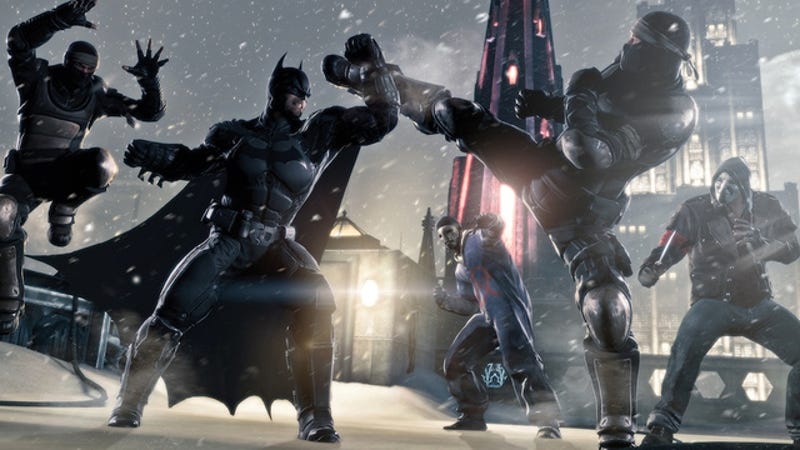 Holy smaller video game, Batman! Warner Bros. has confirmed that the newly-revealed multiplayer modes for Batman: Arkham Origins won't be included in the Wii U version of the game.
As spotted by Eurogamer and IGN, the official press release accompanying the multiplayer announcement indicated that Arkham Origins' multiplayer modes will only be available on PS3, Xbox 360 and PC. According to IGN, the press release was later edited and re-sent with the paragraph listing multiplayer platforms removed, though the game's publisher Warner Bros. eventually confirmed to press that multiplayer will skip the Wii U.
"MP will be available for Xbox 360, PS3 and PC," a Warner Bros. spokesperson said in a statement sent to both outlets. "The team is focusing development efforts on platforms with the largest MP audience."
The decision is no doubt tied to lagging sales for Nintendo's new console. While Nintendo is turning a profit thanks to strong 3DS sales, Wii U sales have been pretty terrible, with just 160,000 Wii Us sold worldwide between April and June of this year.