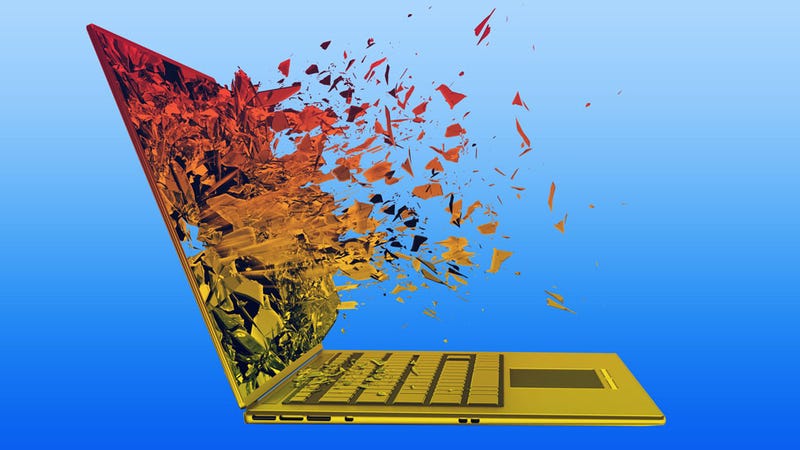 Live in the United States? Enjoy being able to stream and browse the Internet to your cold little heart's content? Don't want your Internet costs to go up? It's time to start thinking about what could be one of this generation's biggest issues for gamers: net neutrality.
Forget microtransactions and DLC nonsense: thanks to a D.C. court ruling earlier this week, we could be facing a future of selective data capping and Internet price gouging, and that's scarier than any other trend in gaming today. This could be the most important issue of this console generation for American gamers (and, really, anyone who uses the Internet).
Let's break this down.
I keep hearing this term "net neutrality." What exactly does that mean? How does it affect me?
Think about your Internet habits for a second: right now, if you live in the United States and you have a broadband connection, you can pretty much visit any website any time you'd like, for no extra fees, and unless there's a problem on that server's end, you don't have to worry that your access is being throttled in some way. Want to stream video on Netflix or play games online? No problem.
This is all possible because the companies who give us Internet access—Internet Service Providers (ISPs) like Time Warner Cable and Verizon—have operated under the idea of "net neutrality," a term coined by Columbia professor Tim Wu that essentially describes an Internet that is free and open to all. Under the provisions of net neutrality, your cable company wouldn't be able to play favorites with your web connection, making some sites and services run faster than others. Comcast couldn't decide to clog the pipes and make Facebook run more quickly than Twitter, for example. Or make League of Legends faster than Dota 2, because Riot is willing to pay more than Valve.
There's no legislation enforcing net neutrality, but courts and lobbyists have been battling over the idea of a free Internet for almost a decade now. It's a hot topic.
So if there's no legislation enforcing net neutrality, yet we basically have a free Internet right now, what's the problem?
In the early 2000s, executives at cable companies including AT&T and Verizon expressed interest in charging tech companies like Google and Yahoo premium fees to reach users on their services. In 2007, Comcast was caught interfering with customer access to BitTorrent, the torrenting service used most infamously for illegal downloads of media, software, and porn. (Mostly porn.)
For a long time now, lawyers and legislators have been going at it in that battle pit known as the U.S. court system, fighting over whether ISPs like Comcast have the right to make some websites or services slower than others. If cable companies were to set these sort of policies, it wouldn't be until after the legal mess is settled.
There was a big ruling this week, right?
Right! On Tuesday, the DC Court of Appeals decided that the U.S. Federal Communications Commission does not have the right to enforce net neutrality laws, because of some sticky terminology. (This Verge editorial takes a good look at why and how that happened, and you can read the entire court case here.)