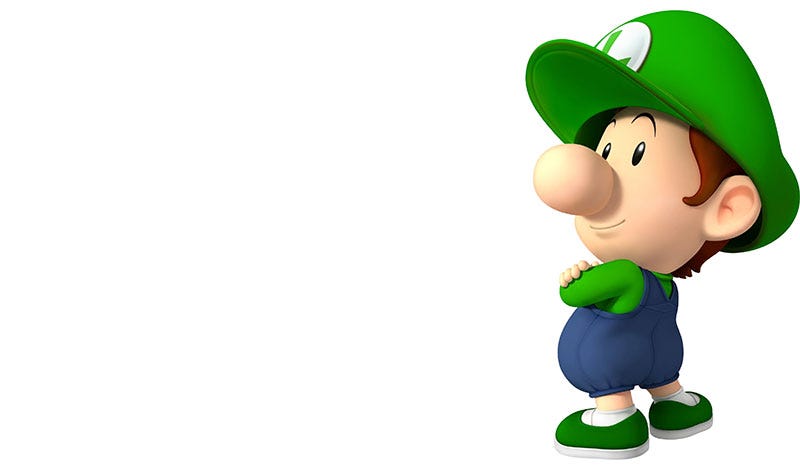 "Daddy? DADDY!" I look up from my laptop. This video game was supposed to give me a precious 15 minute respite from the endless drudgery of parenthood. What the hell's gone wrong now?

"DADDY WHAT I DO?
"WHAT I DOOOOOO?"
It must be really hard to make a good video game for kids.
I know this because to date, I have only played one good console game made for kids.
That game is Super Mario 3D World on the Wii U.
Super Mario 3D World. I'll never forget introducing it to my 3-year-old. In the beginning it was frustrating as hell. He couldn't do anything, kept throwing himself off the edge, shrieking like a deranged hyena. I walked away then. It hurt to watch. I made myself a nice cup of tea.
A couple of weeks later, sipping a different cup of tea, my son had mastered the game with literally zero input from me, his father who writes about video games for a living. I still have no idea how he did it.
Actually that's an exaggeration. I have a rough idea how he did it. He did it because Super Mario 3D World might be the only perfect console video game made for pre-school children.