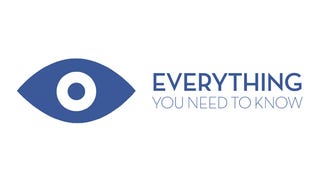 Yesterday, Facebook bought a virtual reality company called Oculus VR. Shortly afterward, the internet exploded.
If you've been closely following Oculus and their Oculus Rift VR headset over the past couple of years, you probably already have a ton of thoughts and opinions on all this. But what if you haven't really been paying attention? What's the deal, why is everyone so worked up? Didn't virtual reality already happen in the 90s?
Don't worry, we're here to help. Below is our explanation of what's going on, and why Facebook just paid a cool couple billion for a company that makes a virtual reality headset.
So, what happened?
Yesterday, Oculus VR announced that it was being acquired by Facebook for $2 billion. The deal isn't fully closed yet, but it will be soon, and then Facebook will own themselves a virtual reality company.