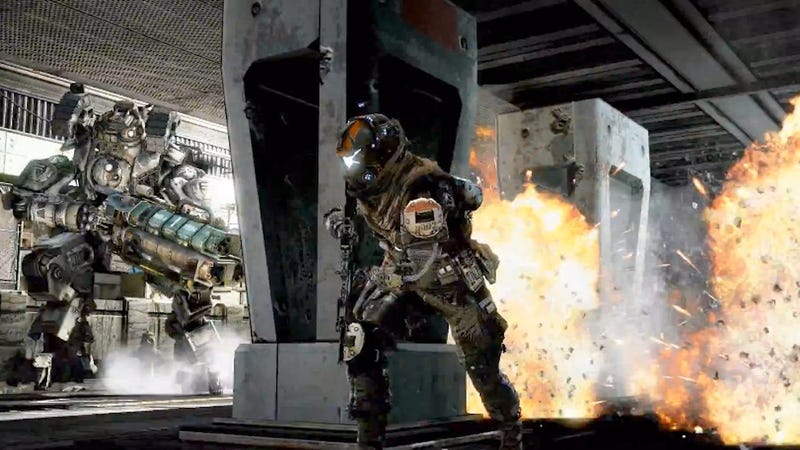 In the middle of E3 earlier this month, the creators of the new game Titanfall posed for a photo in front of a massive statue of one of the giant exo-skeletons—don't call them mechs—featured in their game.
"For me, that was the moment," the team's boss, Respawn Entertainment's Vince Zampella, recently told Kotaku. He sounded like a man who had survived a gauntlet. Because he was. He did.
Zampella's team took a rough three-year journey to their group photo. In the process, they made what would become the buzz game of the biggest gaming show of the year.
Three years ago, Zampella was still co-running the Activision-owned studio Infinity Ward and turning out top-selling Call of Duty games every other year. Three years later, Zampella's new team at Respawn—much of which is composed of his old team at Infinity Ward—has survived a lawsuit from Activision and the departure of some top-level staffers, and is now making one of the premiere XboxOne/Xbox360/PC exclusives (read: not for PlayStation, not for Nintendo) that's on the horizon. It's being backed by Activision's rival, EA.