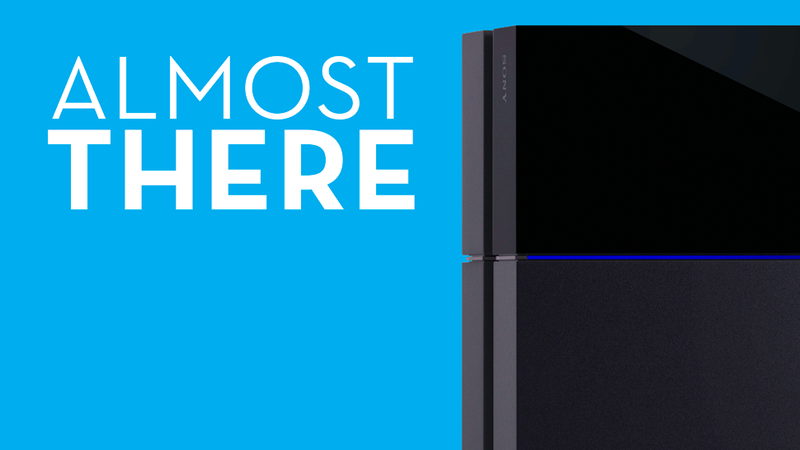 Yesterday, Sony dropped a massive FAQ full of PS4 tidbits and details. While it's certainly interesting, it's also very long. You might not have the time or energy to read it all.
So based on this FAQ, we thought we'd try a little thought experiment: let's zip ahead to November 16, the day after the PlayStation 4 launches, and try to figure out what it'll be like to play Sony's next console.
It's Saturday morning. You wake up, stretch your legs. Put on some coffee. Oatmeal. You think about going for a run and maybe getting something productive done, but then it hits you... you have a PlayStation 4.
So you walk over to your television. You look at your shiny new gaming console, which you decided to put next to your Xbox 360 and PS3, because none of the games you've bought over the past 5-6 years will work on this new beast. It looks good. Sleek.
You turn on the machine. Your controller is already charged, because unlike the PS3, the PS4 can power up your DualShock overnight. The latest system update finished downloading while you were asleep. You didn't have to connect to the Internet to play any games, but the day-one system update enables a lot of features, like online multiplayer and Remote Play, so you figured you'd just get it over with.
The suspend/resume feature isn't working yet, but at least you can leave your PS4 in stand-by for charging and downloading. Eventually, you'll be able to put games in sleep mode and just pick up where you left off, like you can on the Vita or 3DS.
You put in a game. Maybe Killzone or Knack. Definitely not Watch Dogs or DriveClub. They're delayed until next year. Let's say... Knack. (Here's a full list of all the PS4 games you can get at launch.)