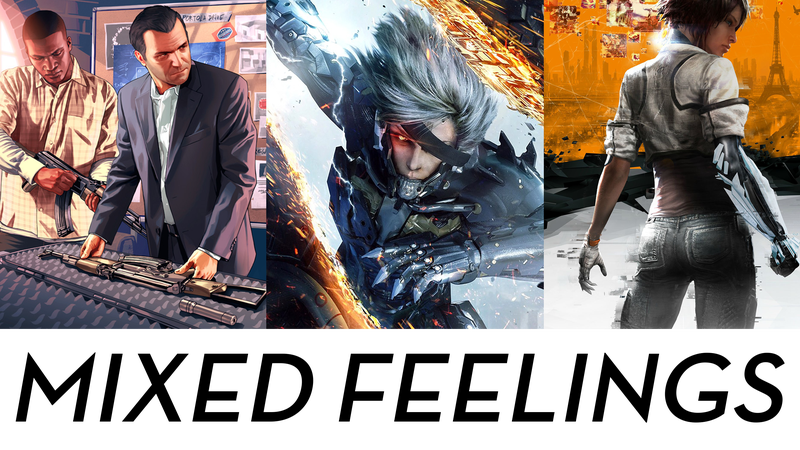 Our attitudes towards games are very rarely cut and dry. Even in a wonderful, perfectly engineered game, you can still have lingering doubts. Likewise, you can fall in love with a game that is broken, yet does something very special.
Conflict happens, and that's okay.
I've felt it when playing Grand Theft Auto V, a meticulously designed, gorgeous ecosystem full of characters that just rub me the wrong way. I would be driving through Los Santos and see a sky that would take my breath away over a sprawling, complicated city only to think to myself, "My god, I really wish I felt some kind of connection to these people."
I felt it when playing Metal Gear Rising: Revengeance, a game that despite being the most absurd, stupid Metal Gear game of all, ended up being one of my favorites, particularly with it's campy, confusing, outsider-art ending.