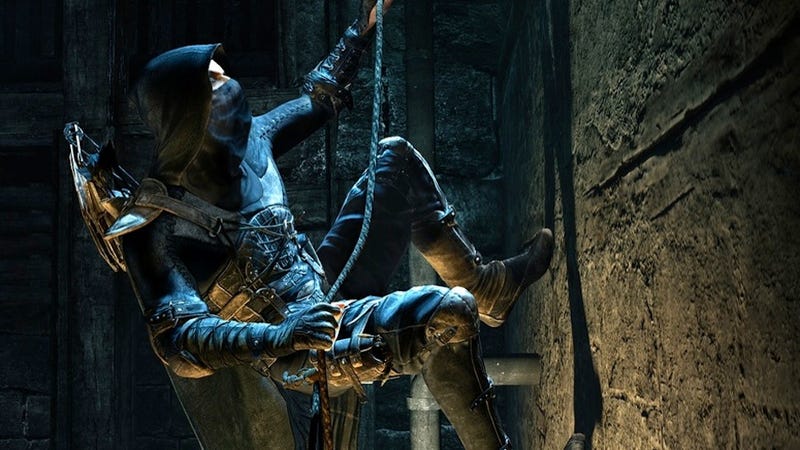 I'm going to level with you. I have no idea if the next Thief game is going to be any good. And that's not for a lack of trying to figure it out.
The game, which is something of a reboot of the ur-stealth video game series by the same name, won't be out until next year. Technically, it doesn't have to be good yet. It's a 2014 game for PC, PS3, PS4, Xbox 360 and Xbox One. In 2013, 2014 games are entitled to make you wonder.
In a way, the new Thief is just like any other game we preview. We see a slice of it. We talk to the game's creators about it, and they tell us about what we're seeing but also what they hope we'll see. At best and at worst, they talk about potential.
In other ways, Thief is like no other game we've previewed this year. We've seen the first-person stealth game a few times this year and have been left scratching our heads. The demos are ok. The game has baggage. It's surrounded by whispers.
The baggage involves our June 2012 report about lots of turnover and turmoil at the Eidos Montreal studio making the game.