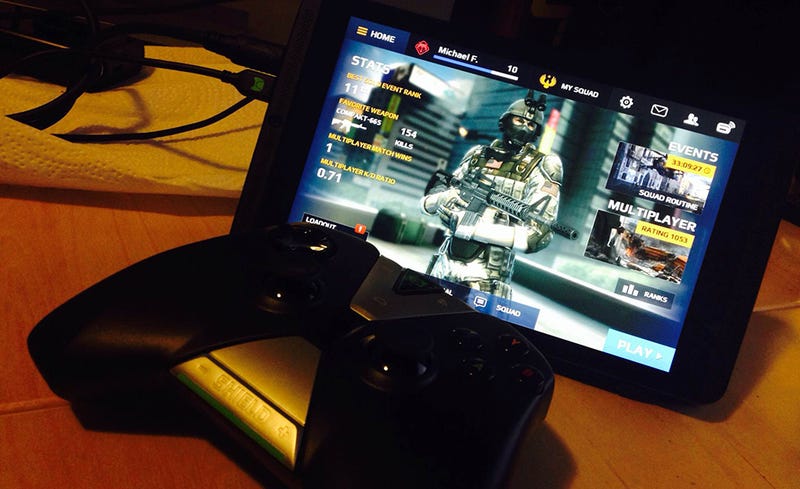 I had two shiny new things I wanted to show you all this weekend — Gameloft's new first-person shooter, Modern Combat 5: Blackout and Nvidia's powerful Shield Android tablet. Since the latter comes with built-in Twitch streaming, I figured we'd do both.
Gameloft's answer to Call of Duty is finally back, available now on Android, iOS, Windows Phone and Windows 8.1. I've actually been having quite a lot of fun with it. They've split missions up into bite-sized bits, making it perfect for killing on the go. We're sniping, breaching, manning turrets and getting killed quite a bit. It's lovely.
Meanwhile, Nvidia's Shield Tablet is performing admirably. I've actually got it hooked up to a monitor on my desk in console mode right now.