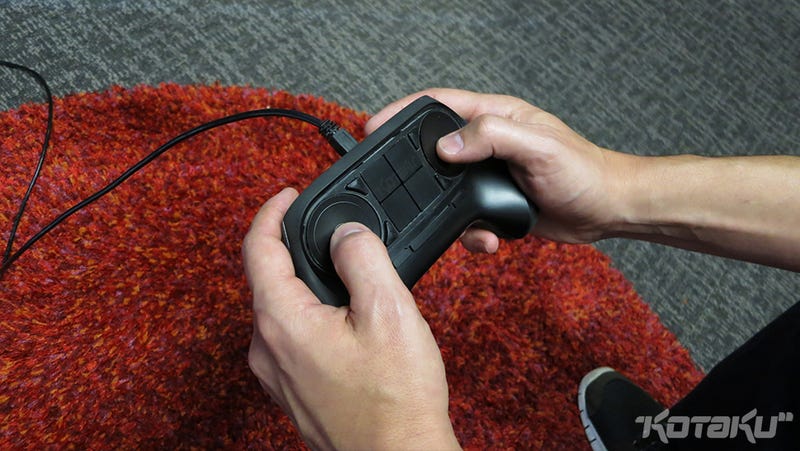 Game creators who have tried Valve's unusual new game controller tell Kotaku that the device holds a lot of promise. But make no mistake, they also say it feels pretty different from what we're used to.
"We've been at Valve this week and only used it briefly, however, you immediately notice its increased responsiveness.," Sega's v.p. of PC digital distribution in the U.S. and Europe John Clark told me in an e-mail late Friday.
Clark is just one of a group of game creators from studios big and small who went to the house of Half-Life, DOTA 2 and Steam and tried the third piece in Valve's three-part announcement of SteamOS, Steam Machine and Steam Controller. All three components will combine to present Valve's push into living room gaming where they and the library of PC-based Steam games will presumably bump into the likes of Sony, Microsoft and Nintendo.