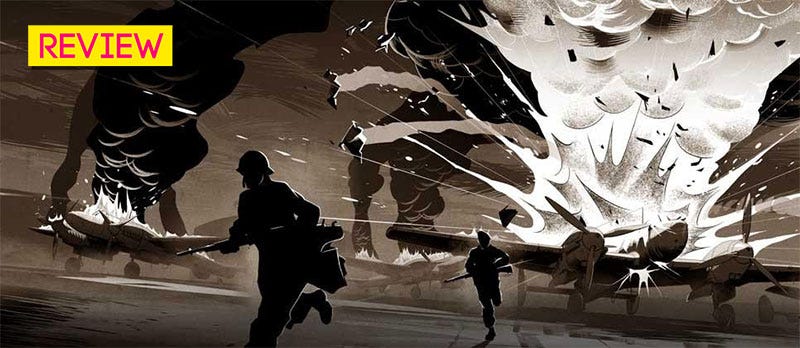 V-Commandos is, in everything but name, a board game adaptation of 1998's stealth strategy game Commandos: Behind Enemy Lines.

Kickstarted back in 2014, the game has recently been released to retail, and over the last few months I've been enjoying the hell out of it.
It works like this: players choose from one of a small roster of Allied special forces operatives, then take those characters into battle in either standalone missions or operations (this game's name for campaigns). V-Commandos is turn-based, with each commando given a certain number of action points per turn to do things like move, use equipment and engage in combat.
Each mission will have an objective, whether it be to steal some radar parts and escape, blow something up or escort a character from one end of a map to the other.
Trying to stop you are some Nazis. AI Nazis.
Not actual robot Nazis, this isn't a Wolfenstein game, but in V-Commandos nobody gets to play as the Germans. If during the course of a turn you walk into the open or fire a loud weapon, then that player becomes "visible", and the guards will automatically start heading towards you. If not, at the end of every turn they'll patrol the map in a random direction, potentially walking straight into the room you thought you were safe hiding in.
A lot of games I've played recently that involve a team of players going somewhere to kill loads of dudes and steal/break some stuff let most people team up, while sitting one player down to control the bad guys. In some ways/situations, I can see the appeal in that. In Imperial Assault, for example, it means someone gets to play as Darth Vader.