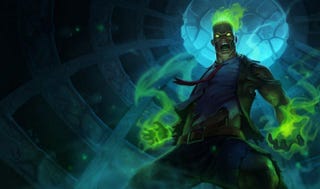 Two top League of Legends players have been banned from competitive play for six months because of "extremely toxic behavior." Shortly after the ruling came down from League developer and publisher Riot Games, the players' team also removed them from their roster.
The two players in question were both members of the European team Ninjas in Pyjamas, or NiP. The eSports-focused gaming site onGamers describes the duo as "two of Europe's most controversial League figures" because of their tendency to use aggressive language, including hate speech, when playing the popular online competitive game.
League of Legends developer and publisher Riot Games, which has been experimenting with different methods for discouraging reprehensible behavior for years now with its community-supported Tribunal System, announced the suspension in a post on the game's forum explaining the nature and full extent of the infractions.