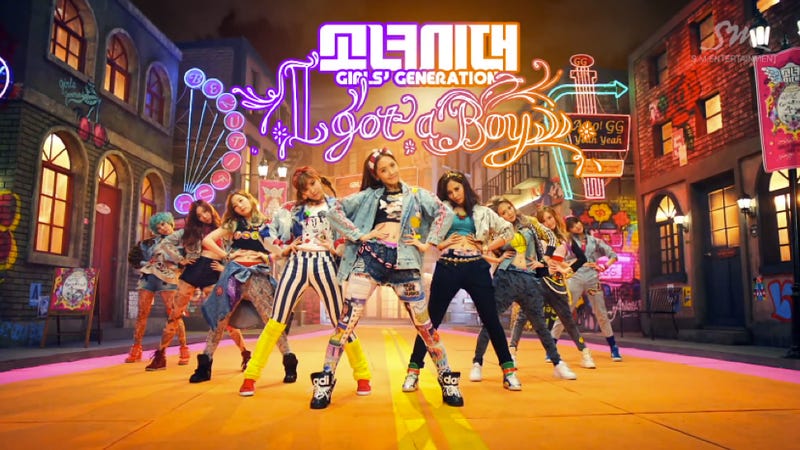 Looking for idiots? Racists? What about insensitive people? Twitter is a good place to start.
Last night, South Korean pop group Girls's Generation won YTMA Video of the Year for "I Got a Boy," beating the likes of Demi Lovato, Justin Bieber, Miley Cyrus, One Direction, and Lady Gaga. That's some stiff competition, and Girls' Generation's win is a big deal.
The award was based on metrics such as views, likes, comments over the past year. Girls' Generation's winning video "I Got a Boy," and that video, which was uploaded last December, has over 74 million views, over 400,000 likes, and nearly a half a million comments.
Some people on Twitter were insensitive. Others were ignorant. Tumblr site Sanctuary and music blog PopDust have been collecting some of the worst from Twitter. Here's a sample:
The video's YouTube comments get pretty rough, too...
Most of the above tweets seem to be made by hardcore Western pop fans who tweet pretty much exclusively about their favorite idol. In short: These aren't your typical Twitter users. Case in point:
Um...
If you've been around Twitter in the past, such as during the 2012 U.S. vs. Japanese women's Olympic soccer match, you'll be familiar with just how awful Twitter can get.