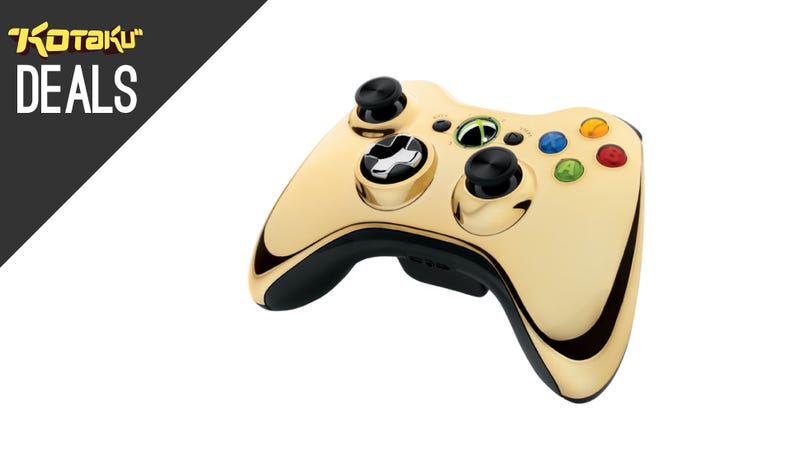 "The controller's gold chrome finish gives you confidence as you play." We don't know about all that, but we know $35 for any wireless 360 controller is a good deal, and therefore $35 for a limited edition wireless 360 controller with transforming d-pad is a really good deal. [Best Buy]
---
The Humble Weekly Roguelike Bundle has arrived with The Binding of Isaaac and several more games in tow.
---
Wifi, Bluetooth, 6 HDMI inputs, 7.2 channels, 4K, 3D, HD Audio, cheap. Grab the refurb. Onkyo TX-NR626 A/V Receiver today for just 300 bucks. [Amazon]
---
The Western Digital 2TB USB3 My Book is back down to its lowest historical price of $90 today. We've seen 4TB externals get down to $130, but after this Lifehacker article on hard drive reliability yesterday, failure rate is likely the factor on everyone's mind. We'll still post Seagates in the future, but depending on your priorities, backup habits, and how priceless your data is, this may be an essential purchase for you.