If you managed to shake off the shackles of NimbleBit's wildly popular Tiny Tower, then you should have no trouble avoiding getting lost in Tiny Death Star. Aside from a new set of underground Imperial levels, it is pretty much the same game with a Star Wars skin. Players create level-after-level of residences and businesses, employing workers and gathering money to build even more. Riding Bitizens — the adorable little pixel people — up elevators to their desired floor is keeps players engaged while waiting out timers.
Interested in the story? It's all right here.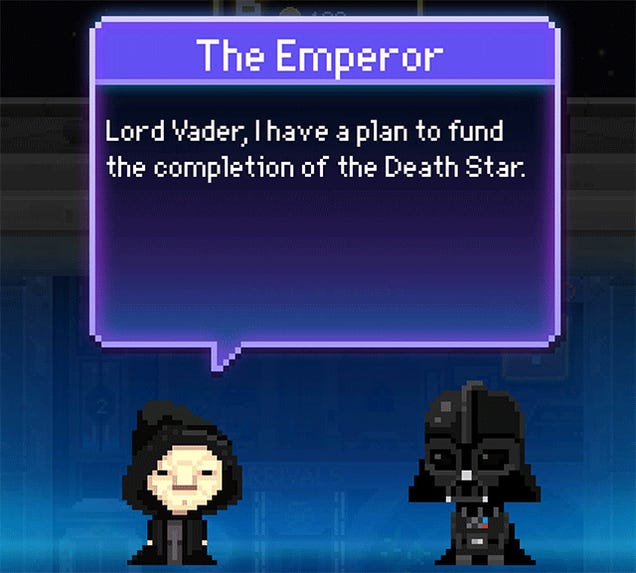 Tiny Tower had a pretty powerful hold on me for a few months, but I eventually shook off its influence. I was worried Star Wars might draw me back in, but then the first of a series of unlockable skits popped up, and suddenly I didn't feel so compelled.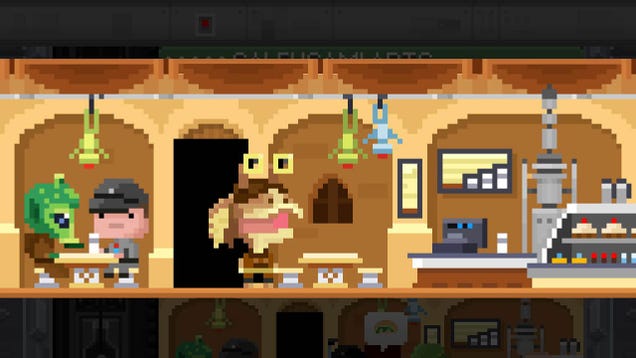 Star Wars: Tiny Death Star is current available for Australian iTunes accounts, with a worldwide release planned soon for iOS and Android.