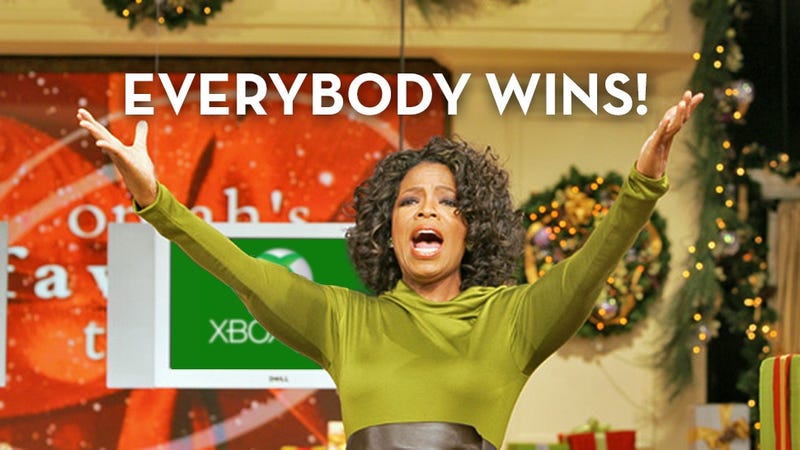 I have to admit, it was exciting. It was a kick watching "evil" Microsoft get their ass handed to them by gamer-loving "good guys" Sony. Sure, that was a gross oversimplification: It was really just two profit-minded corporations duking it out. But last week's E3 provided the sort of dramatic, good-vs-evil narrative that we rarely get anymore.
Today, Microsoft did the right thing. They listened to consumers and finally acted like the good guy. And that's not just a PR win for Microsoft. It's a win for everyone.
Earlier this afternoon Microsoft's Don Mattrick announced a sweeping, unprecedented about-face for the Xbox One's controversial and unpopular DRM policies. Among the policy changes he announced: You won't have to connect your Xbox One to the internet every 24 hours to play games. You can loan physical games to your friends. You can play the Xbox One in any country. And you can buy and sell used games.