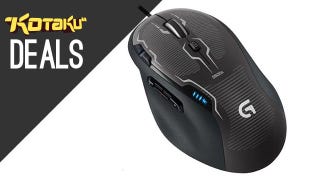 Available for just $40 today, the Logitech G500s is an easy recommendation for anyone who wants a great mouse (for gaming or otherwise), and doesn't want to break the bank in the process. It was also one of the contenders in our Best Gaming Mouse vote. [Amazon]
---
Dark Souls II $40 with code Code OQE4LG-WEQPSE-SMCME1
Expires tomorrow morning, don't wait around.
---
Xbox One Controller | $43
---
---
---
It's the streaming stick you've all been waiting for. The Chromecast was sold out everywhere a few weeks after launch, and we expect the same will be true of this. Lock in your preorder now to receive it on launch day, and enjoy the peace of mind of Amazon's preorder price guarantee.