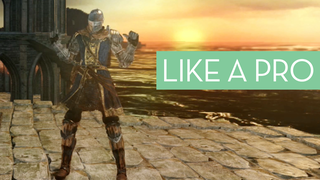 Dark Souls II can be notoriously difficult for the uninitiated. Sometimes we all could use a bit of help. Well I am here to help you!
Here are some general tips to get you started.
1. Prepare to die.
If you've never played a Souls game, be prepared for a pretty sharp learning curve. Chances are, you will die a lot while learning how the game works. Make sure you go don't skip the tutorial area in the beginning, right after the first bonfire. This is vital, as it will teach you the basic controls.