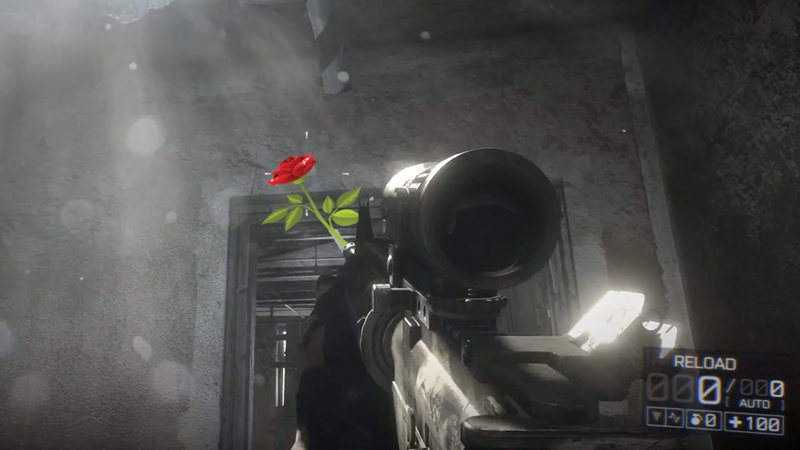 American gamers love first-person shooters, but imagine a game console that didn't have any. Imagine one with no Call of Duty and no Battlefield. No Metro Last Light. No Wolfenstein. No big new FPS from Bungie. No big FPS from Respawn. No Killzone. No Halo. No Counter-Strike. No BioShock. No Borderlands.
This shouldn't be that hard to imagine. It's nearly reality.
There's an HD console out now with dual analog sticks on its controller and not one of the aforementioned first-person shooters on the horizon. It's the Nintendo console. The Wii U.
I'm not here to beat up on the Wii U for its lack of first-person shooters. There's been enough hammering of the Wii U for its lack of games. I could just as easily note its lack of role-playing games, its lack of Star Wars games or its lack of figure-skating simulators. The Wii U is a young console. It doesn't have a lot of games. I'm not freaking out about that. It's only half a year old and this is how things tend to go.
But...
Imagine an HD console in America without new first-person shooters. Going forward, Sniper Elite V2 notwithstanding, that could be the Wii U.
When this fall's Call of Duty: Ghosts was announced last week, Activision didn't mention a Wii U version, suggesting they may skip the console (they aren't clarifying). That's not normal, despite what you may think of Nintendo machines and Nintendo gamers. You may not have thought of Nintendo's Wii as a big Call of Duty console, but it did get Treyarch-made CoD games. There were other first-person shooters on the system. See The Conduit. See Nintendo's own Metroid Prime 3.