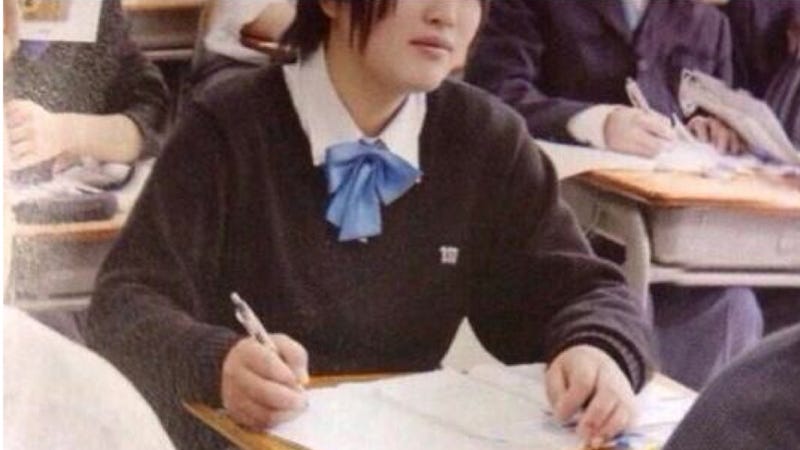 Some say this Japanese schoolgirl photo shows an evil spirit. Others say it's just bad Photoshop. Everyone agrees that it's pretty freaky.
The photo apparently shows a brochure for a private high school in Miyagi prefecture. As awful as it sounds, look under the desk.
Yikes! This image has been retweeted over four thousand times, with people online calling it "shinrei shashin" (心霊写真), which means "spirit photography" or "ghost photography". Other folks are pointing out that, obviously, this is probably just a Photoshop screw-up. A creepy one, though!