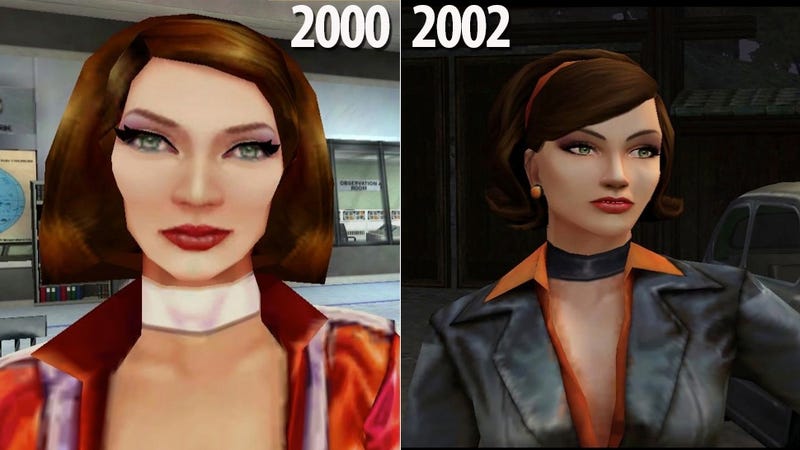 Ah, the early 2000s. It was a time of great upheaval and revolution, particularly for PC graphics.
Almost all at once, game designers could assume players had access to much more powerful 3D rendering technology, and game characters went from looking like weird, half-animated finger puppets to less-weird, more fully-animated finger puppets with faces.
Case in point: My current obsession, No One Lives Forever. The first game came out in November of 2000, the sequel a shade under two years later, in late September of 2002.