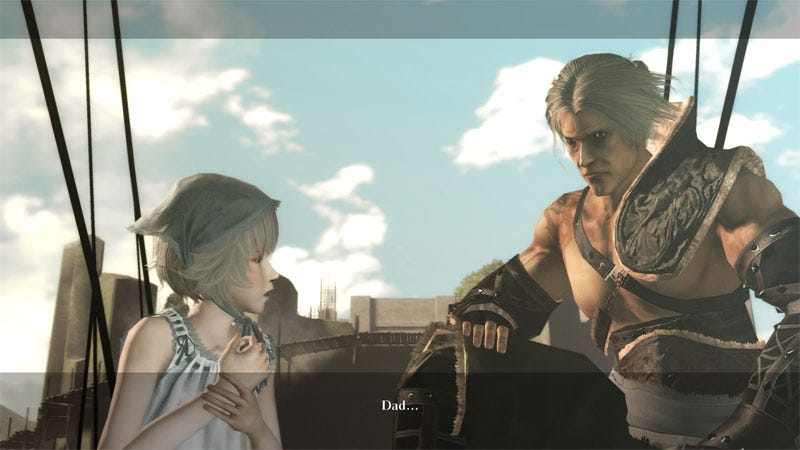 There's a village, The Aerie, which your character visits at the beginning of Nier. Its cacophonous theme is....surprising.
As part of my never-ending battle against my backlog, I decided to finally play 2010's Nier in preparation for the new game in the series, NieR:Automata. I'm about 15-20 hours in, so that's not too far. During that time, a few things have stood out.
The first, most obvious one, is the face of the father that only a Yonah can love.