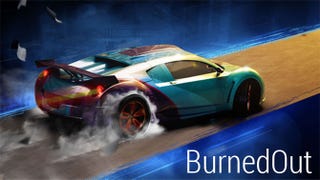 Ridge Racer has come a long way since the first arcade game was released over 20 years ago. Sadly, for a while now a lot of it has been downhill.
A champion of the earlier PlayStation eras, the game's been on a sharp decline since its infamous appearance at Sony's 2006 E3 appearance, culminating in the "release" of Ridge Racer Driftopia in 2013.
A free-to-play racing game for the PC, made by the same guys who made FlatOut, it's been a disaster, most obviously because it will have taken this post to remind you the game even existed.
There was an interesting feature with the game's developers, Bugbear, a few months back in Edge, where they basically shrug their shoulders, place a lot of the blame at Namco Bandai's feet and get on with making awesome games again.