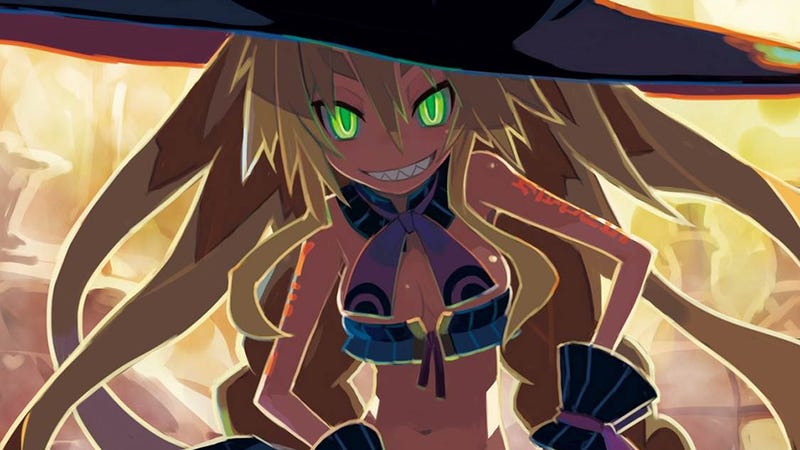 Summoned by the swamp witch Metallica to take down her witchy foes, you take control of the Hundred Knight and hack n' slash your way across the land. If that sounds like fun, great. It is. But that's not to say there aren't more than a few flaws in The Witch and the Hundred Knight.
Good – An Oldschool Hack n' Slash Heart
The Witch and the Hundred Knight is a top-down hack n' slash RPG adventure similar in basic gameplay to the classic NES and SNES Zelda games. You roam through forests, swamps, villages, and castles slaying scores of monsters as you work your way towards each level's boss.
But beyond the classic hack n' slash core, the game has a combo system that adds a lot to the battles. You are able to equip up to five weapons at once—one for each strike of your combo—that can be anything from swords to fireball-throwing wands. There are also scores of special attacks and summons—not to mention the several classes you can play as—that add to combat in their own little ways. All in all, the gameplay is a great upgrade of the classic formula.
Good – Awesome Soundtrack
I've already talked about the music in the game to some extent (as well as listing a few examples showcasing why I enjoy it so much) but to put it simply, much of the soundtrack of The Witch and the Hundred Knight expertly exerts a "Halloweeny" feel. It easily invokes images of witches, monsters, and ghosts as you listen—and the rest of the soundtrack is no slouch either. All in all, it remains catchy even through hours of grinding.