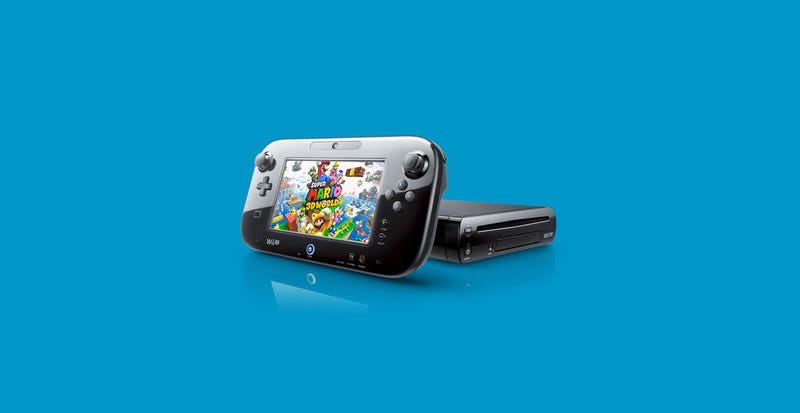 By most people's reckoning—and ways a reckoning in this business can be determined—the Wii U has been a failure. Whether you look at its sales, the number of "classic" Nintendo titles it was home to or even just general brand awareness, it's been a bust. But what do we know? We're just stupid adults.

As the Switch's release draws nearer and the curtain comes down on the Wii U's short and troubled time in the market, I've been thinking of ways to send the machine off in a story like this. But I've been having trouble finding anything positive to say.
My experience with the Wii U has been, after all, almost non-existent. I played a couple of games for review and played a few more for fun, and really enjoyed those brief times, but for the most part the console has sat under my second TV gathering dust. I hated its squishy touchsceeen, the poor build quality of the controller and, most of all, the inexcusably long load times, especially on the menus.
That wasn't going to make for a particularly enjoyable send-off for a Nintendo console. "Oh hey, goodbye, you thing I didn't like that much and barely played".
Just because the Wii U was an afterthought for me, though, doesn't mean it went ignored by the rest of my household.
I have two kids. The youngest is my son, who is now almost four. Not long after his second birthday, he was growing aware enough to see that everyone else in the house was playing video games, and he wanted in on that action. My PC was strictly out of bounds, the PS4 and Xbox One were too complicated for his little hands, Android's tablet interface wasn't compatible with stubby fingers and my daughter's 2DS was very much hers and nobody else's.
Wanting to play games and unable to do so on most of the house's main platforms, he started wandering out to the TV in the family room to play what he still to this day calls "The Big Nintendo" (the honour of "The Little Nintendo" going to what's now a shared 2DS).
I was more than happy to let him play on it because a) I am cool with my kids playing video games, and b) it's not like I was ever using the Wii U. And if anyone else wanted to use the TV it was plugged into, he could just use the controller's screen. From my perspective, it was a pairing made of convenience, a blip on my parental radar.
From his perspective, it has been life-changing.
It's not until I sat down with him for the first time to show him how to use the console that I realised how intuitive everything was compared to, well, pretty much anything else in the house that played games. The power button for the entire console was right there on the controller and it was red. Once the menu popped up on the screen he could touch it, just like a tablet, and it was pretty easy to show him how to "tap the moustache man" to start playing a game. It was all stuff he could easily remember then do on his own without help in the future.