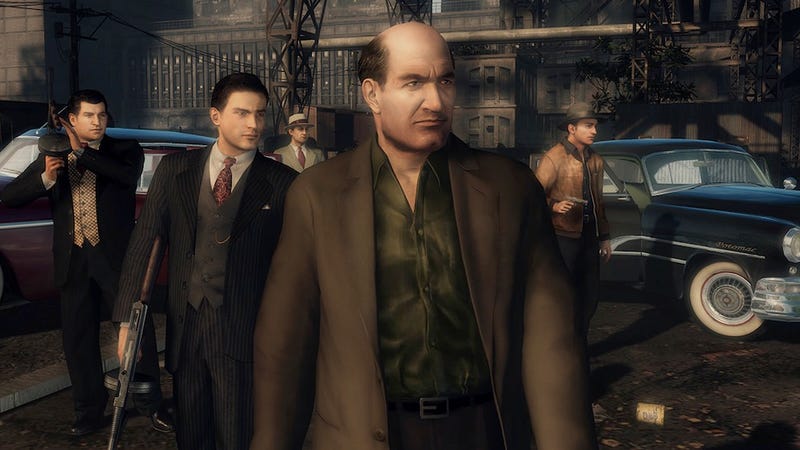 PLUS MORE GAMING SECRETS AND RUMORS: Possible information on the new Deus Ex game, including its protagonist | Namco Bandai's plans for the Western gaming world | Something new from Rockstar...could it be GTA V DLC?

A relatively unnoticed 2012 GDC Europe postmortem presentation on 2K Czech's Mafia II by designer Jarek Kolar provides some fascinating insight into a protracted, troubled development process, and might even give some cause for concern for the much-rumored third Mafia game.
According to Kolar, work on Mafia II's script began in 2003—seven years before the game's 2010 release—and developers began pre-production on the title in 2004. Originally, 2K Czech—then known as Illusion Softworks—intended for Mafia II to be a PS2 and Xbox title with a licensed engine for a fast development turnaround, but the engine developer went out of business and the game's development moved to then-next-generation consoles, PS3 and Xbox 360, in 2005. Those two factors proved to be a major setback for Illusion, forcing the studio to work on its own proprietary next-gen engine for Mafia II, and the development team would not have a "Playable something" (whatever that means) until 2007 or 2008.
Kolar said the developer's excessive focus on visual details came at the expense of having adequate time to implement "Player control and animation," "Cars and city traffic" and a more adequate loading and saving system. The developers were also hamstrung by the fact that the "Story [was] written in isolation [prior to] the [game's development and knowledge of game mechanics]," which turned the game into a "Narrative experience" at odds with the sandbox environment. Due to the emphasis on the game's narrative and visual elements, gameplay became a tertiary concern.
When identifying the issues that plagued Mafia II's development, Kolar seems to pinpoint some of the same problems affecting another once-beleaguered 2K Games project, BioShock Infinite. Like Irrational, 2K Czech spent a lot of time pursuing game elements that were ultimately thrown away because developers deemed them unsatisfactory. Similar to the tales of Irrational unsuccessfully trying to turn the seemingly open-ended BioShock E3 demos into something tangible, Kolar believes there was a "Lack of realism, honesty and criticism" within the Mafia II team, leading to inadequate "planning and decision making" and "Continual deception." In explaining the latter problem, Kolar singled out the phrase "In 6 months it's finished" as falsely giving the impression development on Mafia II was further along than it actually was.