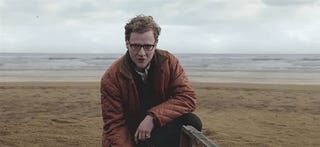 This PlayStation Vita commercial is nearly two years old. If you live in the United Kingdom you've probably seen it before (I don't, and haven't). I post it tonight, though, because of who made the clip: Cary Fukunaga.
This wasn't that big of a deal when the commercial was released. It is now.
Continuing Sony's long tradition of hiring very talented people to make their commercials, Fukunaga directed this off the back of his success at Sundance (with Sin Nombre) and his Fassbended Jane Eyre adaptation.