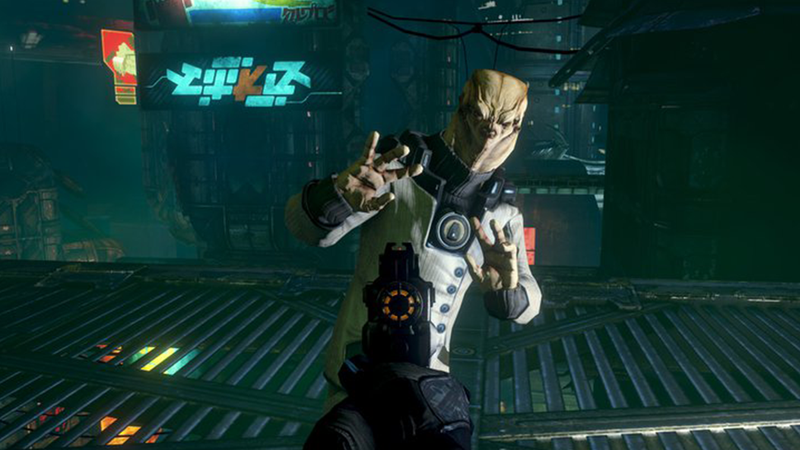 PLUS, MORE GAMING SECRETS: Sony's World War II air combat game? — Monolith and WB working on a Lord of the Rings game that'll be cross-generation? — Gas Powered Games' canceled project: Project Spark?
In late November 2011, the same month Human Head Studios reportedly stopped working on Prey 2, Paul MacArthur, president and owner of Human Head, incorporated three companies with the same address as Human Head — Large Shaggy Dog, LLC, Bifrost Games, LLC, and Nine Realms, Inc. My guess is that these firms were established so that Human Head could work on projects and continue operating during its quarrel with Bethesda without violating any possible contractual clauses prohibiting non-Prey work or exposing themselves to other legal risk.
There is no public evidence of any activities through the two LLCs, and I might posit they were intended as some sort of holding companies. However, quite curiously, Nine Realms pops up a handful of places on the internet. In their portfolio, a former Human Head animator mentions Nine Realms worked on a prototype for a Teenage Mutant Ninja Turtles mobile game for Nickelodeon, as well as an unnamed project for Nintendo. Late last year, Human Head/Nine Realms was hiring part-time Japanese translators to translate "project documentation, written correspondence, and live [conversation]," which I could imagine may very well have been in relation to the Nintendo project.
Around the same time the Japanese translator posting went up, Human Head began its first major hiring push since stopping Prey 2's development, seeking persons to work on an open-world mystery genre game. It's unknown if this was the same project as what Nine Realms was working on, but it appears this new open-world title was short-lived: one former Human Head designer says "an open-world project" was "canceled shortly before [he] started [in January 2013]," and he spent several months helping the studio craft game pitches.
Although Human Head's publishing situation is seemingly fluid, the studio has quietly contributed to a couple of AAA titles, including Defiance and BioShock Infinite. (Tim Gerritsen, a former CEO of Human Head, actually rejoined Human Head as a business development director following his departure from BioShock Infinite developer Irrational last August.) Additionally, a Human Head animator suggests on his CV that the studio is lending a hand to the soon-to-be-released tactical shooter The Bureau: XCOM Declassified.