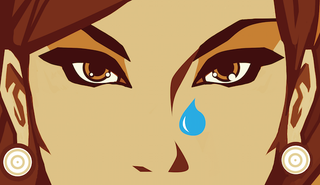 The latest attempt to re-release the beloved PC series No One Lives Forever is dead in the water. The saddest part? It could have been rescued, if not for the apathy of big corporations.
For years, it's been impossible to buy No One Lives Forever or its sequel through popular online services like Steam, Humble, or GOG.com. Plenty of PC gamers today would love to play or re-play the games, but the question of who controls the NOLF intellectual property has proved famously difficult to answer, and the series has remained unavailable.
You may remember when a company called Night Dive Studios applied for a trademark on the No One Lives Forever name back in May of last year. Night Dive is the studio responsible for digging up the licenses for defunct PC games like System Shock 2 and the Wizardry series, getting the games working on modern PCs, and re-releasing them on platforms like Steam and GOG.com.
So, Night Dive applying for a trademark was an exciting development. Originally released in 2000, No One Lives Forever and its 2002 sequel A Spy In H.A.R.M.'s Way are two of the great lost PC games—I revisited them in 2013 and found them just as charming and well-designed as ever. They're smartly made action/stealth games driven by unusually good writing, and they star one of gaming's great woman characters, a super-spy named Cate Archer.