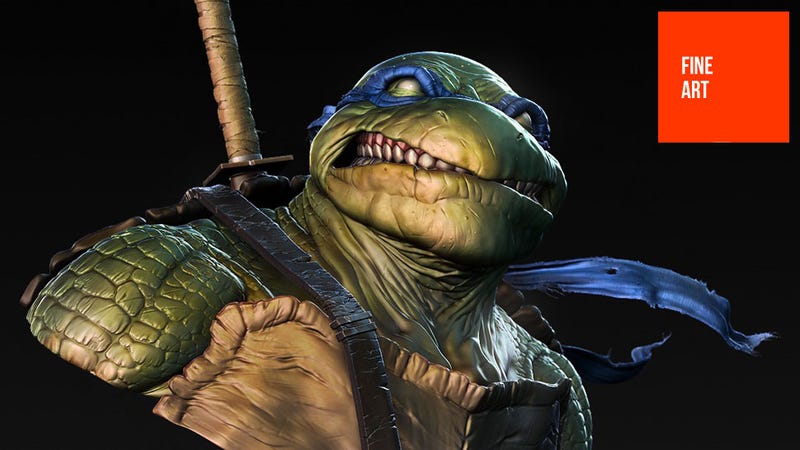 Today on Fine Art we're looking at the work of Ian Olsen, an artist at Terminal Reality, the developers of games like Bloodrayne, Ghostbusters and...Kinect Star Wars.
Previously, he's been at Sony and Retro, where he got to work on Metroid Prime 3. It's not every day a Western artist gets to work on a major Nintendo game, so that must have been one hell of a treat.
Below, we're showcasing his incredible 3D sculpt of Dave Rapoza's take on Leonardo. I am looking at it, looking at every other recent attempt at a Ninja Turtle, and sighing heavily.