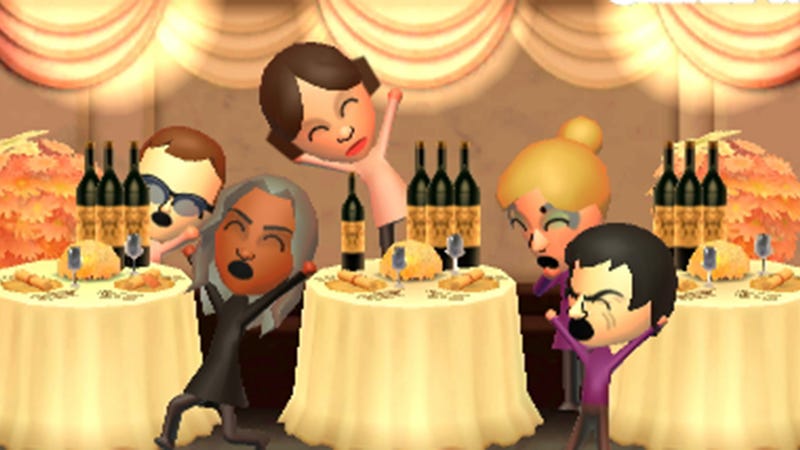 I've never really cared too much about Miis. I never even made one for my Wii or 3DS—hell, I've never even opened Street Pass. The only reason I made a Mii for my Wii U was because it was part of making an online account.
But then I picked up Tomodachi Collection: New Life for my 3DS.
The first thing I was told about the game by my friends already playing it is that it's a game that literally revolves around how many other Miis you have in the game. So they told me to pull as many Miis into the game as I could.
Problem is I have about five friends who actually have Miis for me to collect and that's not nearly enough. And while the game would allow me to manually create all the Miis I needed to play, the prospect of making 30 to 40 Miis myself was not appealing to say the least.
Now, from time to time, Nintendo has released Miis of famous characters (like the cast of Resident Evil: Revelations) and people (like Denise Richards or Nintendo employees); but even after collecting all of those that I'd actually want to play with in my game, I still had only a meager dozen.