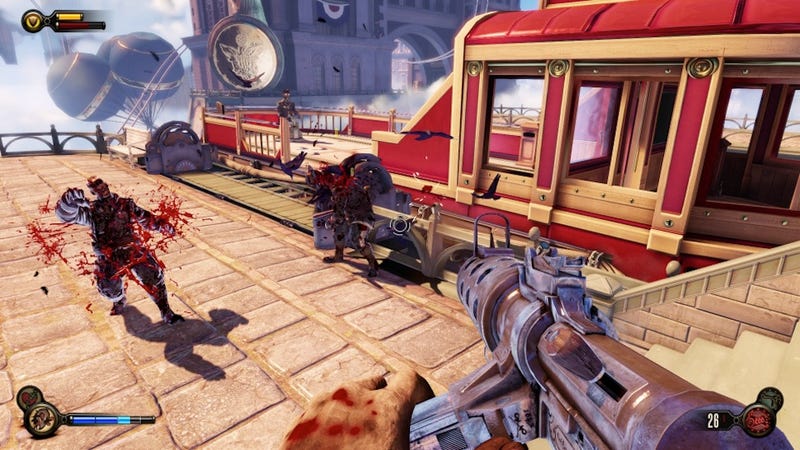 There's a lot to like about BioShock Infinite. It's gorgeous looking, the music is spectacular, and the story is good enough that a couple days after finishing it, I'm still turning it over in my head. But the game has one glaring problem: combat just doesn't work all that well.
In some games, that wouldn't be such a huge deal. Unfortunately, combat is Infinite's primary activity—if you're not walking around, gazing at vistas, listening to Elizabeth and Booker talk or scrounging for pre-recorded backstory, you're probably frantically running around shooting at dudes.
The question of whether or not combat actually serves BioShock Infinite in a general sense—did this game need to be a shooter?—is a question for another day. (Short version: No, I don't really think it does, or that the game did.) For now, I wanted to talk a little bit about why the combat doesn't work very well. In other words, my issue at the moment isn't with the fact that the game has combat at all, but more with how it's implemented.