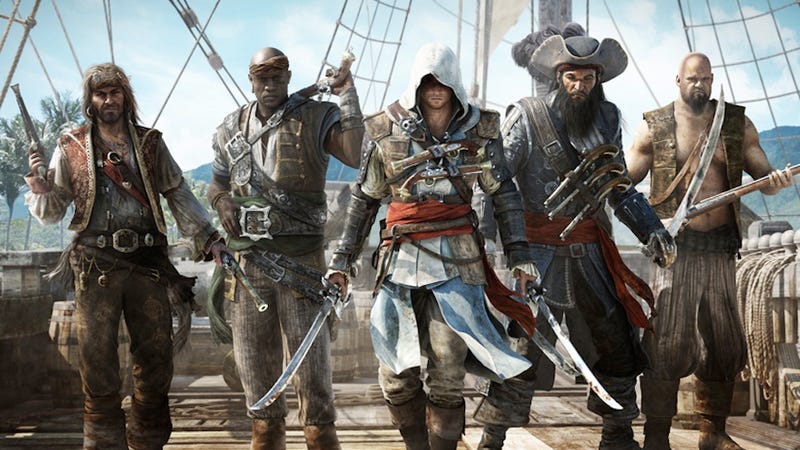 Ubisoft likes to keep the modern parts of its Assassin's Creed games as secret as possible. But at E3, they revealed a few details for the present day part of ACIV: Black Flag. For starters, you're the main character.
You'll be playing in the present as an employee of Abstergo Entertainment, the fictional video game company that's part of the series' anti-Assassin company and Templar front, Abstergo. You'll have a job at the company. A desk. Your own computer. You'll also be able to dive into the past of legendary assassins like Assassin's Creed IV lead, the 18th-century pirate-turned-Assassin Edward Kenway. "We want you to feel like you have your own Animus," the game's writer Darby McDevitt told me today during a show-closing demo of the game.
McDevitt and co. weren't showing the modern stuff. He was showing me Kenway gameplay—the same demo our Kirk Hamilton recently wrote about. McDevitt did at least describe the modern parts as a "first-person adventure." He declined to clarify whether the modern parts would involve combat, but he said players would be able to poke around a lot, get involved in the modern drama of the Assassins and Abstergo and learn a lot about what's going on in the game's post-ACIII status quo.