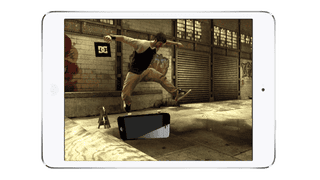 There have been reports of a new Tony Hawk game floating around the internet but the all-star skateboarder himself confirmed that it's on the way. And it sounds like it's being built primarily for mobile devices.
In an interview with Bloomberg, the legendary skater spoke about the next game that will bear his name, saying that "we have never had our own game in that space," referring to the mobile landscape. Hawk's game-related remarks start at about 04:15 in the video.
The last Hawk game for consoles was a HD re-release that pieced together parts of Tony Hawk's Pro Skater 1 & 2. Activision's been the publisher of all the Tony Hawk games and they've steadily been building out a portfolio of mobile games that includes last year's Call of Duty: Strike Team and three Skylanders games.