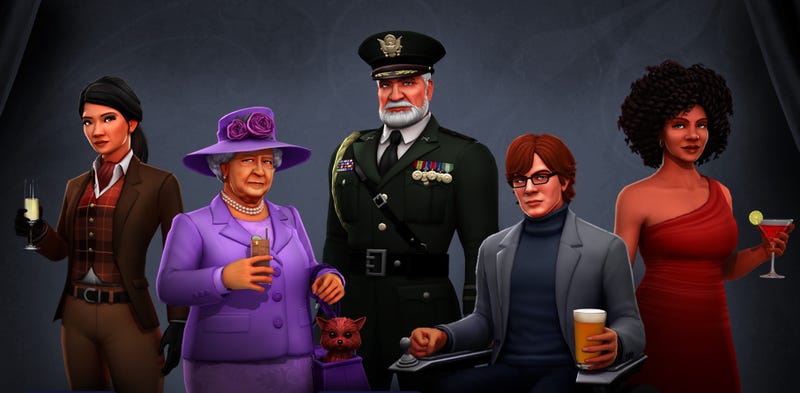 Not just one old person. A few of them. Not just one shade of brown person but lighter and darker tones. Not just able-bodied people. People in wheelchairs, too.
A whole new crop of character models are coming to SpyParty and, when it eventually comes out, the cat-and-mouse game might wind up looking more like the real world than any other video game ever.
The people playing as a spy or sniper in SpyParty are either trying to mask human identity or expose it. That key dynamic is one of the reasons a broad range of characters is so important to Chris Hecker's asymmetrical assassination title. As one player glides through an AI-populated cocktail party, the other tries to suss him/her out or shoot them dead. Hecker wants this cocktail party to be fancy as all heck but not exclusionary.