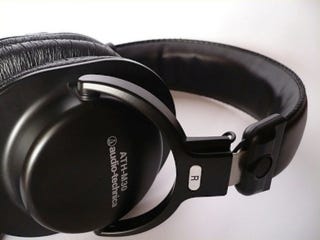 Great audio frequently takes a back seat to eye-meltingly gorgeous TV's and monitors, but not today. We've got bargain basement prices on review-tested headphones and earbuds. And of course a ton of game sales.
Whether you want a stereo gaming headset or dirt cheap quality, we've got your ears covered today. We're fondest of the Audio-Technicas, which hold a 4.5 star rating after 700 reviews on Amazon, but there's something for everyone here.
• Audio-Technica ATH-M30 Professional Studio Headphones ($36.46) | Amazon via Deals | $120 list price
The Wirecutter's favorite cheap headphones (and ours) are on sale for 25% off.
• Monoprice Enhanced Bass Hi-Fi Noise Isolating Earphones ($8.43 incl. shipping) | Monoprice | If your order exceeds $50, use code CATALO6S413 for another 10% off.
• Turtle Beach Stereo Gaming Headset [Black Ops II branding] ($39.99) | Amazon via Dealzmodo | Normally $80
Movies and TV
• Watch 14 pilots of Amazon TV shows for free. | via Gizmodo