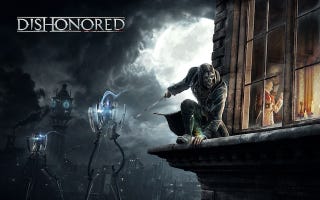 Basically every major release of the past several months is on sale today, and for every platform. Jump in to save on whatever you missed.
On the PC, you can grab Bioshock: Infinite or SimCity each for $10 off, or save 10% by pre-ordering FEZ, which is finally breaking free of LIVE exclusivity. Don't miss out on the Green Man Gaming sale on EA games either, which has titles like Mass Effect Trilogy marked down to $24.
Things are even better on the console front. Infinite, Tomb Raider, Crysis 3, Dead Space 3, Dishonored, and Gears of War: Judgment are all on sale, just to name the newest releases. All of the price points are great, with several hitting historic lows.
Scroll down to your respective section to start saving.
One more thing...
Amazon is giving $20 bonus credit on $20 or more worth of games, consoles, or accessories traded in. This is the first bonus credit on games Amazon has ever done. Ends April 27. Read our full coverage here.