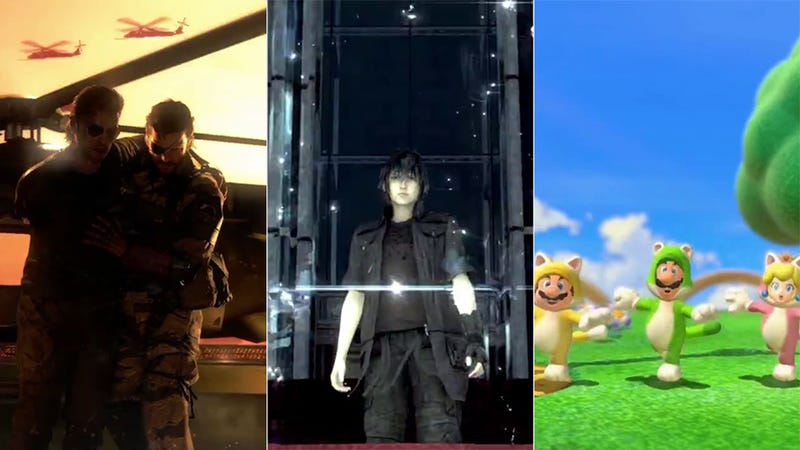 Back in 2009 at the Tokyo Game show, Keiji Inafune, creator of Mega Man, Onimusha, and Dead Rising said the following: "Man, Japan is over. We're done. Our game industry is finished."
But as this E3 is quick to show, this is hardly the case. Perhaps Inafune's comment ended up being a wake-up call—a game changer, if you will—for those in the industry. Because between third-party titles on the PlayStations 3 and 4, and the Nintendo first-party titles on the Wii-U and 3DS, the future is looking awesome as far as Japanese games are concerned.
So let's take a look at some of the biggest Japanese companies and which are kicking ass at E3 this year.
Square Enix
The Japanese studios at Square Enix had a lot to show off at E3 this year: Lightning Returns: Final Fantasy XIII, the Final Fantasy X/X-2 HD ports, and Bloodmasque—an iOS game starring you. But easily the most buzz was caused by the rebranding of Final Fantasy Versus XIII as Final Fantasy XV, and the good chunk of gameplay released to tweak our interest bigtime. After seven years of speculation, who knows if it can live up to the hype. However, if the gameplay trailers are to be believed, it does look spectacular.