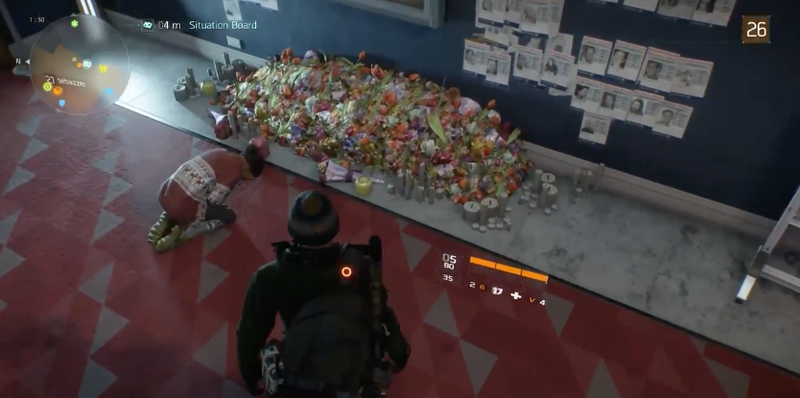 The lengthy notes detailing the changes in The Division's big 1.4 patch last month did not mention the removal of a computer-controlled character who sobbed incessantly. But 1.4 removed her from the Ubisoft game, by popular request.

"Feedback from the community was that players found the weeping 'annoying,' so she was removed," a Ubisoft spokesperson confirmed to Kotaku over e-mail. They said it was the developers' decision.
As problems go, The Division's weeping lady was not a damaging one. She didn't make the game's shooting less fun, didn't enable cheating, and didn't contribute to the difficulty imbalance that so crippled The Division that the developers postponed some DLC to overhaul the entire game. But in ripping The Division apart, the game's creators at Massive also took time to address some issues that weren't detailed in 1.4's 6,400 words of patch notes. One of those issues apparently was this lady.
We don't know the weeping woman's name. We just know that in a location called the Grindhouse, a movie-theater-turned-survival-shelter, she spent all of her time on her knees sobbing. When players walked to the back of the Grindhouse, there she was, forever curled into a ball, forever weeping. The Grindhouse is quiet, but her crying could be heard down its back hallway.

In the fiction of the world, the weeping lady's despair made sense. The Division is set in a New York City that's been ravaged by a biological weapons attack. A lot of people have died.
Given the structure of video games and how non-player characters usually behave, she made sense to. Her job wasn't to, say, sell newspapers or beg for food to add flavor to the world. Her job was to be noisily sad and do so, like many a game character, while locked in her spot, performing her role.