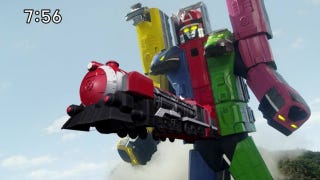 Scratch that. This could be the biggest boner you'll ever see, full stop.
On the latest episode of the new Super Sentai (aka Power Rangers) series Ressha Sentai Tokkyuujaa, the giant robot all the Power Rangers join forces to form gave viewers a full salute.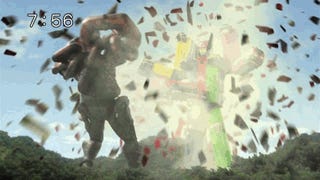 This looks to be a knowing wink to amusing photos Twitter users were posting after they gave their toys, well, erections.