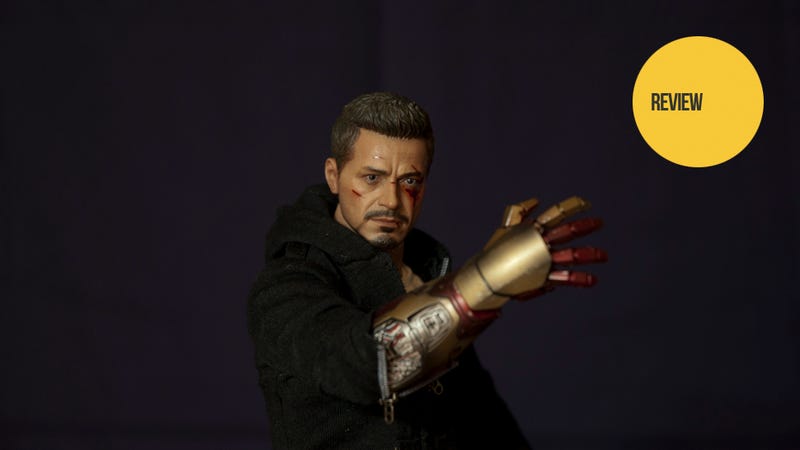 While 2013 has been a pretty awesome year for movies and video games, on a personal level, it's been pretty crappy. What better way to send if off than with the latest beat up bundle of awesome from Hot Toys.
Straight out of last summer's blockbuster, Iron Man 3, is the un-suited Tony Stark in his Mandarin base invasion getup of home-made weaponry from Hong Kong collectible figurine developer/manufacturer, Hot Toys.
Once again Hot Toys has gone all out in the little props, details, and gimmicks, allowing you to recreate the presumed-dead billionaire in all the scenes from his infiltration to his capture to his acrobatic escape.
I've noticed that Mike's been enjoying his share of Hot Toys figures, so I think I'll ape his more solid review format (No video, though. My voice isn't as soothing as Mike's):