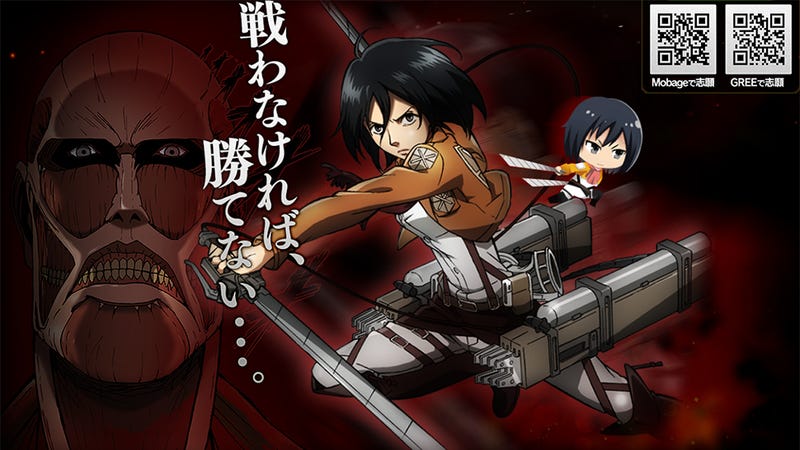 With the release of 3DS title Attack on Titan: The Last Wings of Mankind this past week, now seemed like the perfect time to try out the Attack on Titan mobile game Attack on Titan: The Wings of Counterattack. Oh how wrong I was.
Attack on Titan: The Wings of Counterattack is a mobile game for cellphones—not smartphones, mind you—and it certainly shows. The graphics, while somewhat cute and stylized, are also painfully simple—a generic animated sprite with a repeating background scrolling behind it. Other than that, it is little more than a game of static pictures and menu screens.
To tell the truth, in terms of its gameplay, it's almost a carbon copy of the terrible Tales social game, Tales of Ginza. Simply put, you tap once to start an adventure, tap once again to continue the adventure… and then do that again and again until you run out of AP (Action Points) or finish the adventure.