S
Stop watching movies on your iPad. Stop browsing the web.
Well, okay. You don't have to stop. But while you do all that stuff, don't forget that your iPad can play some great games. Which games do are best? Read on.
The iPad really needed its own Dystopian Teen Fiction game, and now with République, it's got one. Camoflaj's stealth/surveillance game may only be on its first episode, but it's already a snap to recommend, largely for the smart ways it makes a stealth game (a genre known for requiring precision controls) work on a touchscreen device. Ever want to hop into the surveillance cameras of a dystopian military school and help a young woman sneak her way to freedom? Well, this is your game.
A Good Match For: Stealth fans, voyeurs, those looking for a story-heavy experience, people who like innovative games.
Not a Good Match For: Action fans, cameraphobes, anyone looking for a game that's easy to just sit down and immediately play.
Read our review.
Watch it in action.
Purchase From: The App Store
You could call Device 6 a text adventure, but that would be selling the game short. What it is, rather, is one of the strangest, most mysterious and downright elegant games made for touchscreen devices… and it just happens to involve a lot of reading. Call it multimedia-enhanced interactive fiction. As you rotate and flip your device, chasing the winding map of description and design, you'll find yourself drawn into a strange and sinister adventure complete with one of the catchiest pop tunes ever included in a game.
A Good Match For: Spy fiction buffs, Lost fans, mystery novel readers, anyone with even a passing interest in typography or visual design.
Not a Good Match For: Those who want a lot of action or replayability, people who hate reading.
Read our review.
Watch it in action.
Purchase from: The App Store.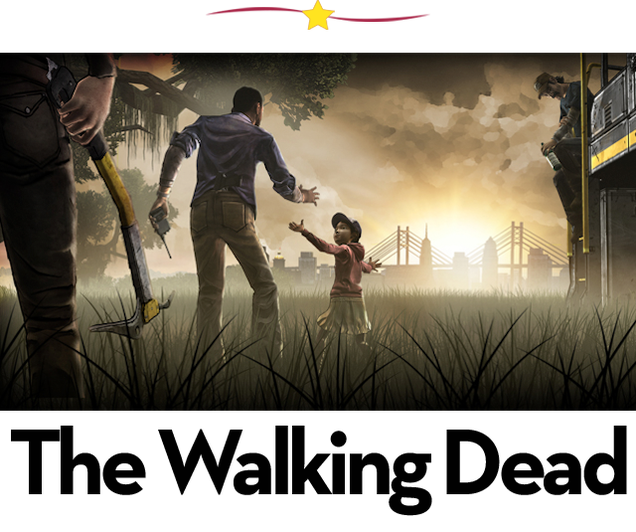 Boy, would it suck to have to survive a zombie apocalypse. Every choice would be a bad one, and every alliance you made would be a temporary one. Who's going to betray you? Whom should you betray? What if you had a child to protect? Ugh. Worst. At this point, most people are familiar with the critically celebrated first season of Telltale's The Walking Dead adventure game, which feels right at home on the iPad's touch screen. If you haven't played, this is the way to do it. It's like an animated comic book where you make all the tough decisions.
A Good Match For: Fans of adventure games or Robert Kirkman's graphic novels, those who like the Walking Dead TV show but wish the characters were more interesting or likable, misery addicts, Georgians.
Not a Good Match For: Those looking for a coherent action game, anyone who can't abide technical rough edges, the faint of heart.
Read our reviews of a few episodes.
Watch it in action.
Purchase From: The App Store
Chair Entertainment's iOS showpiece is now on its third installment now, and the series has evolved from gorgeous one-on-one slashing battles to gorgeous one-on-one slashing battles with a deep story, skill perks, crafting, and an additional playable character. This is the ultimate evolution of an amazing game.
A Good Match for: Console game players. Infinity Blade raised the bar on the level of persistent visual detail developers could accomplish on iOS and its swipe-and-tap controls make each swordfight immersive in way that button-pressing on a gamepad can't match. Infinity Blade III raises the bar higher, and it's one of the first games to take advantage of the increased power of the new iPhone 5S.
Not a Good Match For: Those hoping for something casual. Infinity Blade has overcome the lack of variety seen in the past two games, but it hasn't skimped at all on challenge. It will test your perception, reflexes, and at times your patience.
Read our review.
Watch it in action.
Purchase From: The App Store.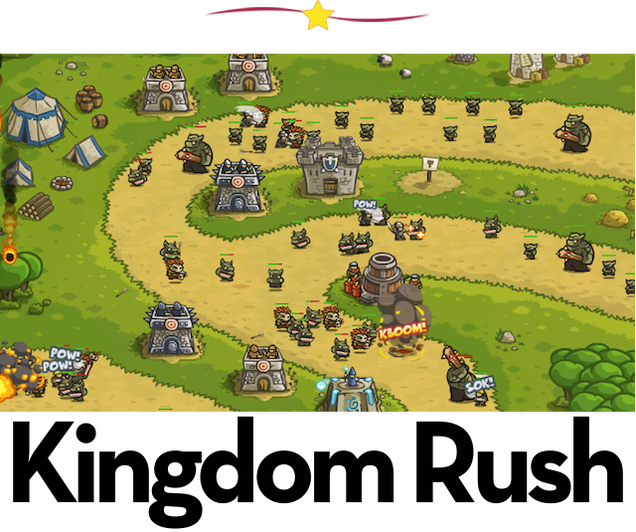 This tower-defense title initially distinguishes itself with a cartoony renaissance faire motif that makes identifying your units easy and eye-pleasing. Its more crucial improvement is in offering permanent incremental upgrades that you can carry over from session to session, making it so that you get persistent rewards from dedicated play. That's how you build a relationship that lasts, my liege.
A Good Match for: Folks addicted to upgrades. Players just don't get better structures as in loads of other similar games. Kingdom Rush also delivers stronger spells for your buffed-up emplacements, too. And you know what? You can level up those spells, too.
Not a Good Match For: Those who want quiet strategy sessions. The characters who war with each other blurt out corny catchphrases that will annoy you really quickly. It's enough to make you wish death on your own soldiers.
Read our review.
Watch it in action.
Purchase From: The App Store.
Check it out. Dots. You like dots, right? Time to draw a line through the dots. Seems easy, right? Hmm. Blek is not easy. In fact, all that dot-line-drawing is at the heart of what Mike Fahey calls "the most brilliant iPad game I've played all year." (And he wrote that last year.) Draw lines. See if you can get all the way to puzzle #60. Good luck.
A Good Match For: Fans of minimalism, the musically inclined, city planners, those who like drawing lines.
Not a Good Match For: Action fans, people who hate simple beauty, those looking for something more arcade-y.
Read our Review.
Watch it in Action.
Purchase From: The App Store.
"You're tearing me apart, Lisa!"
Oh… wrong The Room? Okay. Well. Um.
If the many whirring, gear-laden puzzleboxes of The Room Two could be made real, we'd gladly decorate our houses with them. Fireproof's Room games seem custom made for the iPad's touch screen, letting you easily flick and zoom your way around its many intricate contraptions. Come for the often vexing puzzles, stay for the weird atmosphere and increasingly creepy ambience. Okay, guy with no face. I'll solve the puzzle if you really want me to.
Read Stephen's NYT write-up.
Watch it in action.
A Good Match For: Puzzle maniacs, Myst fans, collectors, machinists, occultists.
Not a Good Match For: The easily frustrated, people looking for an action game, those who would rather Lisa didn't tear them apart.
Purchase From: The App Store
You'll need to turn atoms into molecules in this scaled-down version of Zachtronics Industries' PC hit, which turns controlling the building blocks of all matter into unexpected fun. Yep, it's a game about science, and it's fun.
A Good Match for: Middle management. Sorta like a manufacturing chain employee, SpaceChem tasks you with drawing supply routes and juggling resources in order to reach each level's required quota. But there's no people to yell at, so it's better than reality
Not a Good Match For: Those hoping for a wealth of resources. The margin for mistakes is very low in SpaceChem and you'll do a lot of trial-and-error runs to figure out ways to win.
Read our review.
Watch it in action.
Purchase From: The App Store.
Word games proliferate on the App Store like mushrooms after a rainstorm, but SpellTower stands out because its acrobatic spin on the word-find model. Nouns, verbs and other parts of speech wind sinuously throughout a vertical grid and each move shifts the game board, making you the architect of your own fate.
A Good Match for: Scrabble fanatics. Playing SpellTower feels less like being at the mercy of letters doled out to you and more like you're fighting your own perception of the game board.
Not for Those Who Want: Multiplayer competition. Zach Gage's alphabet assemblage is a one-player-at-a-time affair and the only bragging rights come from notching a higher score when a session ends. (SpellTower has added multiplayer since this list was last updated, see below for a new complaint.) Roadblocks. It's maddening how the combinations of blackout squares and numerical requisites—gotta have six letters to use this letter, buddy—can stop you just short of nabbing an awesome scoring word.
Read our review.
Watch it in action.
Purchase From: The App Store.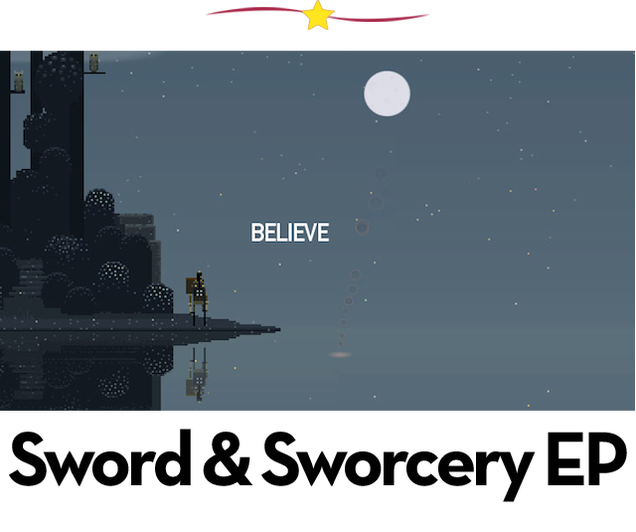 A retro-styled adventure that pays homage in equal parts to Robert E. Howard and Shigeru Miyamoto, this indie release uses a grainy impressionistic art style to draw players into a lo-fi fantasy quest.
A Good Match for: Folks whose last gaming hardware was the Atari 2600. Not only will Sworcery's visuals ping their nostalgia, the ease of the game invites lapsed gamers back and its clever presentation shows off how sophisticated gaming's become.
Not a Good Match For: Those who want fast-paced action. You're encouraged to meander and explore in this game and soaking up its decompressed experience matters more than winning out its battles.
Read our review.
Watch it in action.
Purchase From: The App Store.
Built by a two-man team, the clever construction game tasks players with connecting lovable globs into gooey assemblages to get from point A to B. Already loved as one of the biggest indie successes ever, 2D Boy's hit feels like it should've been on the iPad all along.
A Good Match for: architectural fanatics. The Goo balls become a drippy erector set and the challenge of completing the levels while using as few as possible presents a fun, addictive puzzle archetype unique in its execution.
Not for Those Who Want: Hyper-realism. While the tee-totter physics in World of Goo are well-simulated, the humans and Goo Balls look like they're straight out of grade school sketchbooks.
Read our review.
Watch it in action.
Purchase From: The App Store.
There it is: proof that a multiplatform game released in 2012 can recapture the glories of a 1994 PC classic. The re-imagined XCOM delivers graphical upgrades and interface refinements like you might expect but what really makes it sing is the added attachment that you feel to the battles and the soldiers who fight them. Touch screen controls—pinch to zoom, sliding for camera control and movement and commands done by tapping or double-tapping—feel great on the mobile version, making it feel like very little was sacrificed to bring this accomplished re-imagining to your fingertips.
A Good Match for: Efficiency lovers. This version of human-vs-aliens warfare streamlines gameplay when compared to its predecessor. And the importance of cover in combat and clever deployment of perks makes you consider every decision intensely.
Not for Those Who Want: Quick skirmishes. The combat in 2012 XCOM can stretch on way longer than is necessary. Because the battles require active engagement, you can feel chained to a session.
Read our review.
Watch it in action.
Study our tips for the game.
Purchase From: The App Store.

How has this list changed? Read back through our update history:
Update 2/04/14: With a new design comes an opportunity to overhaul our list, adding some games that should've been on here while making room for some new ones. Hundreds, Beat Sneak Bandit, Knightmare Tower and The Room all clear out for The Walking Dead, République, Blek and The Room Two.
Update 11/01/13: Two new iPad models come out today. Maybe you're getting one. Good for you! In the spirit of new stuff, we're adding some recently released games to the list of games that we think are best for Apple's tablets. Simogo's excellent Device 6 takes the spot of Ghost Trick and Infinity Blade III bumps off predecessor Infinity Blade.
Update 08/13/13: Mirrors of Albion and Mirror's Edge shatter in a billion pieces to make way for the simple, addictive fun of Knightmare Tower and the complex strategy of XCOM: Enemy Unknown.
Update 11/16/2012: Osmos HD gives way to The Room and Mirrors of Albion knocks off Quarrel Deluxe in this latest revision of our list of Bests for the iPad.

Want more of the best games on each system? Check out our complete directory:
The Best PC Games • The Best PS4 Games • The Best Xbox One Games • The Best Wii U Games • The Best 3DS Games • The Best PS Vita Games • The Best Xbox 360 Games • The Best PS3 Games • The Best Wii Games • The Best iPhone Games • The Best iPad Games • The Best Android Games • The Best PSP Games • The Best Facebook Games • The Best DS Games • The Best Mac Games • The Best Browser Games • The Best PC Mods