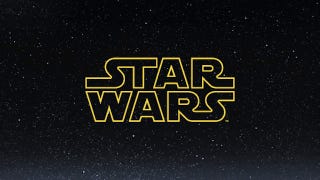 PLUS MORE GAMING SECRETS AND RUMORS: The bizarre origins of Remember Me | The most mysterious Xbox game studio in North America.
A team at EA Canada is working on an open-world Star Wars title, according to several recent job postings for the studio.
An animation director job posting from last month reveals that EA Canada has a Star Wars team developing "a major new next gen open world action game." That does not appear to be a typo: while tweeting a link to a combat designer posting for a mysterious open-world title in September, the studio's then-recruiter said the unnamed game was indeed a Star Wars project.
EA Canada is the third studio known to be working on a Star Wars game under Electronic Arts' current decade-long licensing deal with Disney. The other two studios, DICE and EA Redwood Shores (aka Visceral Games), are developing on a new Battlefront, and unknown title in the early stages of production, respectively.
The EA Canada Star Wars game may be the same as the one in production at Visceral Games. The copy on the animation director posting says EA Canada wants someone who has experience with "multi-site development." And another EA Canada Star Wars opening—for an executive producer—is a near-exact copy of another Star Wars executive producer posting at Redwood Shores, save for a few words about the studio's location. AAA open-world games are also massive endeavors, and EA Canada has downsized its non-sports development staff in recent years. EA Canada would have to staff up significantly if it were leading development on the project, and the three aforementioned openings are the only ones for this Star Wars title.
Although the Star Wars franchise has basically encompassed every genre imaginable, an open-world Star Wars game has yet to make it to store shelves, though there have been several other attempts at one. Most notably, the ill-fated Star Wars 1313 was initially a gritty open-world role-playing game connected to the HBO-esque Star Wars television series Underworld. Additionally, Just Cause creators Avalanche Studios nearly struck a deal with LucasArts for an open-world Star Wars game.