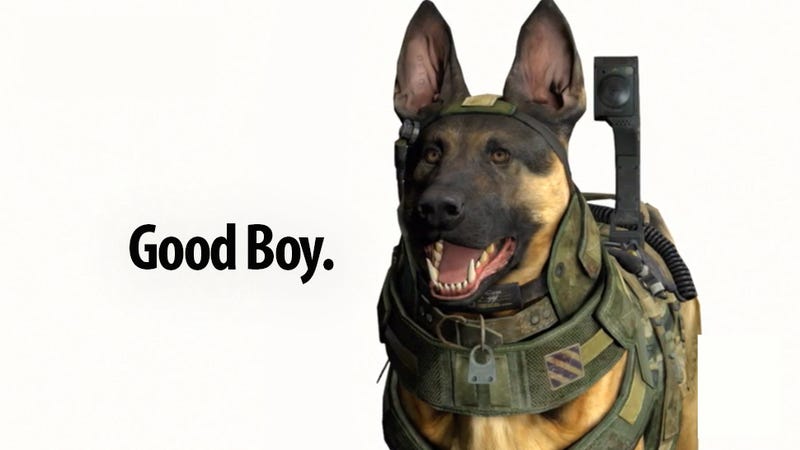 Ask anyone who watched today's Microsoft press event to name the most memorable announcement and they'll probably say, "There's a new Xbox." Ask them for the TWO most memorable announcements and they'll probably say, "Well, there was this dog..."
That's because at the end of the hour-long presentation, the guys from Infinity Ward revealed a sweet-looking dog from their upcoming next-gen game, Call of Duty: Ghosts.
Cue Internet dog-party.
"We didn't want to do the safe thing, we wanted to do the RIGHT thing," says guy making the new Call of Duty, before revealing in-game dogs

— Kirk Hamilton (@kirkhamilton) May 21, 2013
You've seen dogs before, but have you seen next-generation dogs? Fuck. Call of Duty. Dogs. Game over.

— Jason Schreier (@jasonschreier) May 21, 2013
And of course,
Xbox One reveal, official best moment: i.imgur.com/DtkdMMO.gif

— Michael Grimm (@Pseudobread) May 21, 2013
BREAKING: Actual gameplay shot of Call of Duty: Ghosts. Do not miss! i.imgur.com/18LTjdY.jpg

— George Broussard (@georgeb3dr) May 21, 2013
And so on. Why did everyone go nuts over the dog? It's hard to say for sure, but I'll bet it had something to do with the fact that Microsoft's hour-long presentation was awfully dry, and depressingly short on cool games. (For my part, the only thing that I found enticing was Remedy's new game Quantum Break.) That smiling German shepherd was an oasis of goof in a desert of Comcast integration and voice-recognition demos.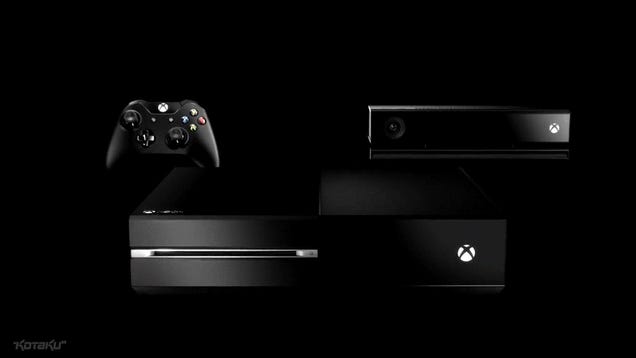 There was, of course, a demonstration of how next-gen hardware allows for way more detailed dogs.
First, they showed a dog from Call of Duty: Modern Warfare 3: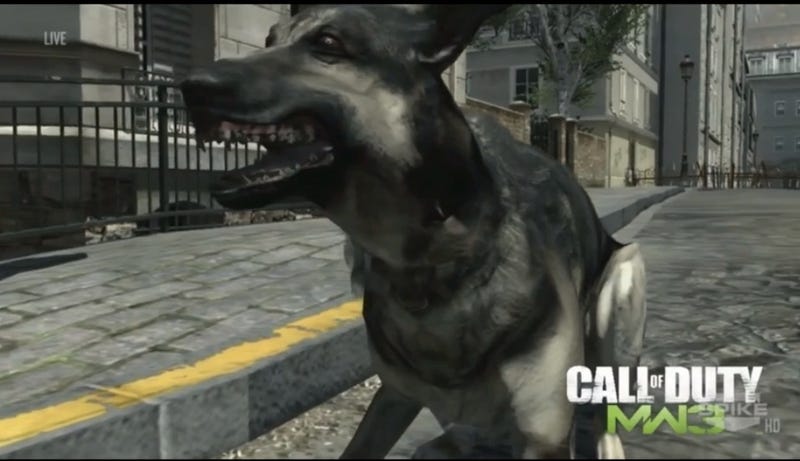 And then the new dog from Ghosts: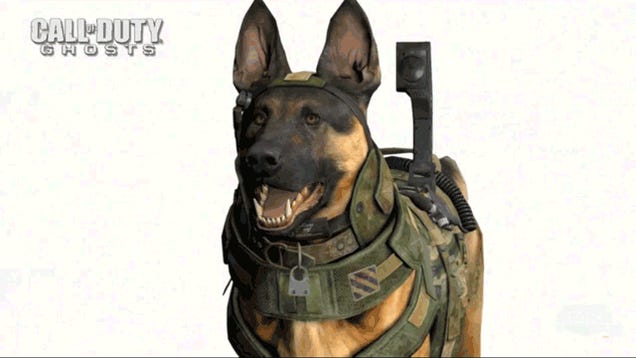 He even has a dog tattoo!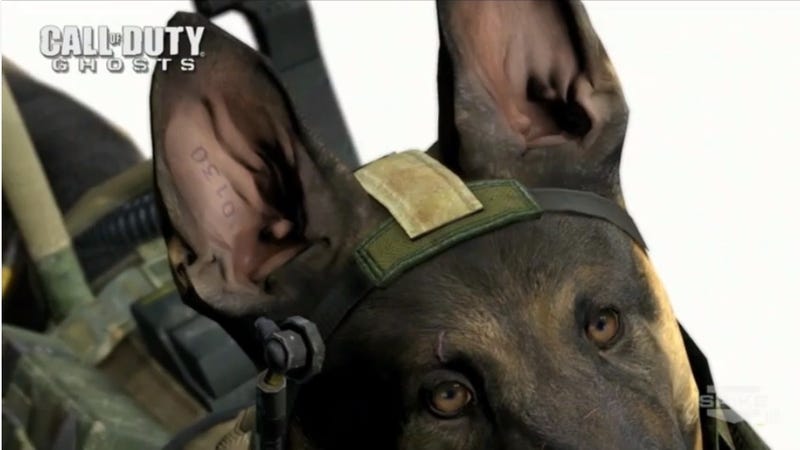 Shortly after the dog padded off of our computer monitors and into our hearts, the "Call of Duty Dog" Twitter account sprang to life. (Twitter handle: @CollarDuty. Nice.)
So glad that the cat is finally out of the bag. My big break is finally revealed #woof

— Call of Duty Dog (@CollarDuty) May 21, 2013
The account has since continued to tweet all things dog:
Exclusive DLC coming to Xbox One. DLC, of course, stands for Doggy Loves Content #woof

— Call of Duty Dog (@CollarDuty) May 21, 2013
Mo-cap was fun, but man, those suits chafe the proverbials #clegnuts

— Call of Duty Dog (@CollarDuty) May 21, 2013
And can I just say, Watch Dogs? There's only room for one dog this Holiday season. #TopDog

— Call of Duty Dog (@CollarDuty) May 21, 2013
After such a sensational debut, could the dog in the final version of Call of Duty: Ghosts live up to our expectations? Doubtful. Did it provide a welcome burst of goofiness amid an otherwise dull press conference? Absolutely.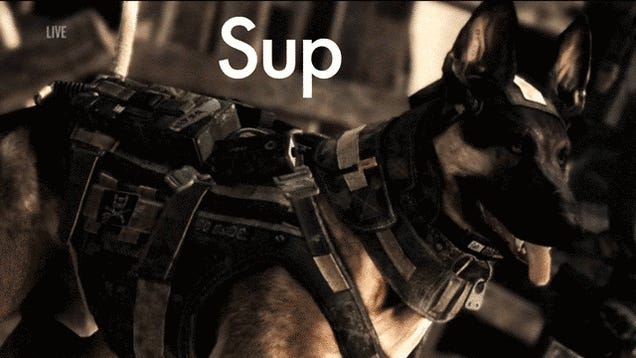 So thanks for that, Call of Duty dog. Who's a good boy? You are!
To contact the author of this post, write to kirk@kotaku.com or find him on Twitter @kirkhamilton.