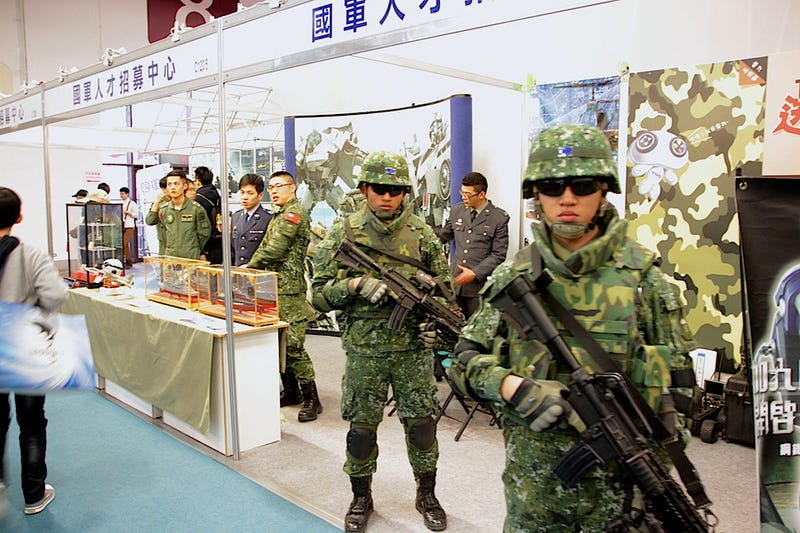 The Taipei Game Show, that "other" TGS, is like every other video game show out there. Lots of pretty people, lots of gamers, and games games games galore. However, this year's Taipei Game Show has something not so normal: within the depths of the game show convention is a recruitment base for Taiwan's military.
Taiwan has its own government and military. Unlike the mainland, Taiwan legally allows video game consoles for sale, hence TGS.
For the first time in TGS' history, the Taiwanese military was invited to exhibit at the game show. The military booth, situated right next to the Logitech booth, was manned by actual armed military servicemen and women as well as a remote-controlled bomb disposal unit. Unfortunately (or luckily), the guys at the show weren't those really scary special forces guys.