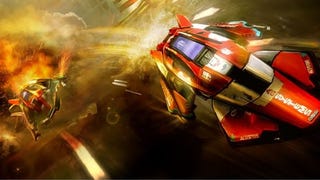 When Sony Liverpool (once Psygnosis) was shut down earlier this year, it looked like the end for the WipEout series.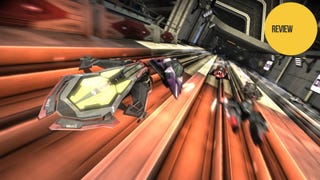 Racing games on handheld systems can be a tough sell—with a smaller screen and lower hardware horsepower, it can be difficult to convey the sense of speed that makes great racing games great. The new PlayStation Vita handheld seems designed to address the racing genre head-on—its processing power is closer to a…
Sony uploaded a few videos today showing off some of the games from the newly detailed NGP lineup. In addition to three game-centric videos, there's also a featurette about Sony's history creating augmented reality games, which ends with a brief overview of the AR features for the NGP.
Futuristic anti-grav racer Wipeout is a great fit for portables. It was a launch title for the original Playstation Portable and it looks like the latest iteration will be a launch title for the NGP.

Wipeout 2048 offers smooth controls and liquid fast graphics as you zip around the game's multi-tiered tracks against…