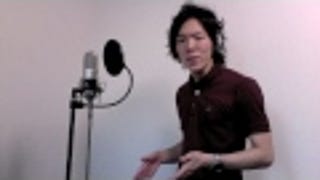 Hide the women and children, Japanese beatboxer Hikakin is once again at large. Following up his Super Mario beatbox from June, this time he delivers a not-quite-virtuoso performance of Ken beating Dhalism in Street Fighter.
Chalk this one up to weird. Visceral Games has announced a Europe-only "Death Edition" of Dante's Inferno that will include a Dead Space's Isaac Clarke's getup as a playable in-game costume.
Still preying on RRoD fears, at least the Overcase doesn't void a console's warranty - unless removing a faceplate violates a warranty, which I doubt it does. The case features extra cooling that continues past powerdown, like the fan on a 1997 Mercury Sable station wagon.
News of a game based on TV's "Judge Mathis" is jawdropping for two reasons: First, I mean, we're talking about a goddamn Judge Mathis video game. A third-person shooter, even.
Reader Thomas M. sends along this steal - fuck, it's a heist. Not only is it $1,200 for a 3-month XBL sub, it's also a *used* card. And you still have to pay shipping.